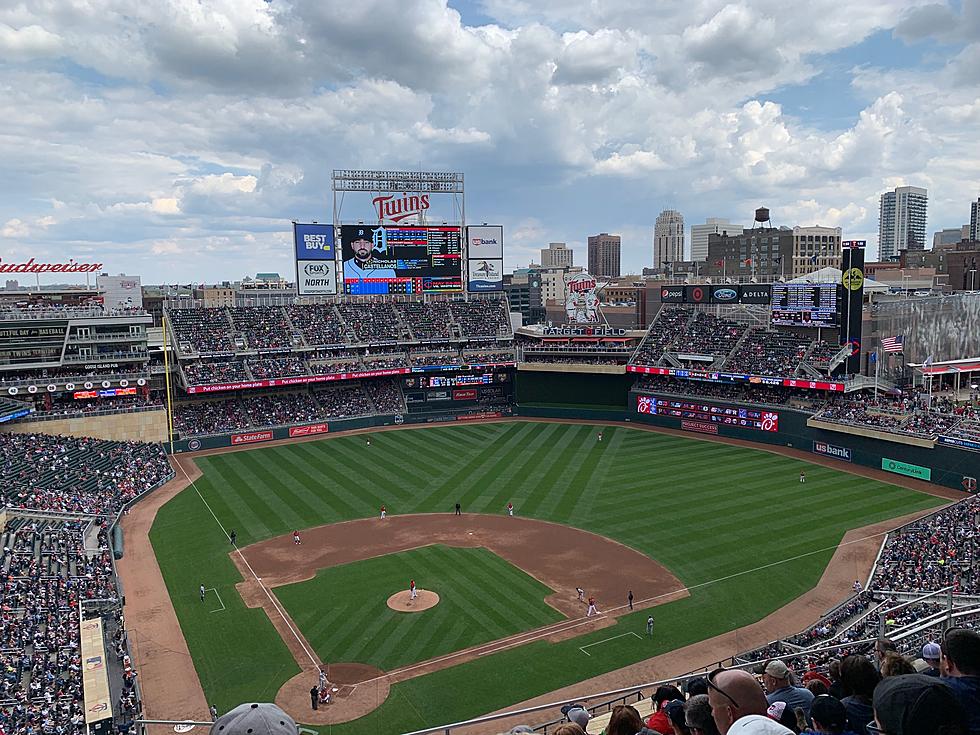 Your Hunting or Fishing License Can Get You Discount Twins Tickets
Target Field Upper Deck Overview. Photo by Gordy Kosfeld
If you have a valid hunting or fishing license did you know you can get discounted Twins tickets? Yeah, I didn't either! It's a collaboration between and Minnesota DNR and the Minnesota Twins.
There were a total of five games you could choose from to take advantage of this discount. Unfortunately, two of the games have already passed, so there are three games left! Here are the games:
Friday, August 2nd - vs. Kansas City Royals - 7:10 PM - $18-$41
Saturday, August 24th - vs. Detroit Tigers - 6:10 PM - $18-$41
Saturday, September 7th - vs. Clevland Indians - 6:10 PM - $18-$41
Here's how to purchase your discount ticket according to the DNR website:
Simply enter your hunting or fishing license Tran(s) # (9 digits) when prompted for your password. Only the customer purchasing the ticket(s) needs to enter their Tran(s) # at the time of purchasing special rate tickets – all tickets purchased under that Tran(s) # will receive the special offer with exclusive hat.
The exclusive hat looks blaze orange with a brown bill. However, only the first 750 people to purchase tickets with their license will get one of these hats. Hopefully there are still some left!
Hang out with Carly Ross on The Mighty 920 KDHL weekdays 1-5pm! 
More From Sasquatch 107.7 - The Rock of Rochester