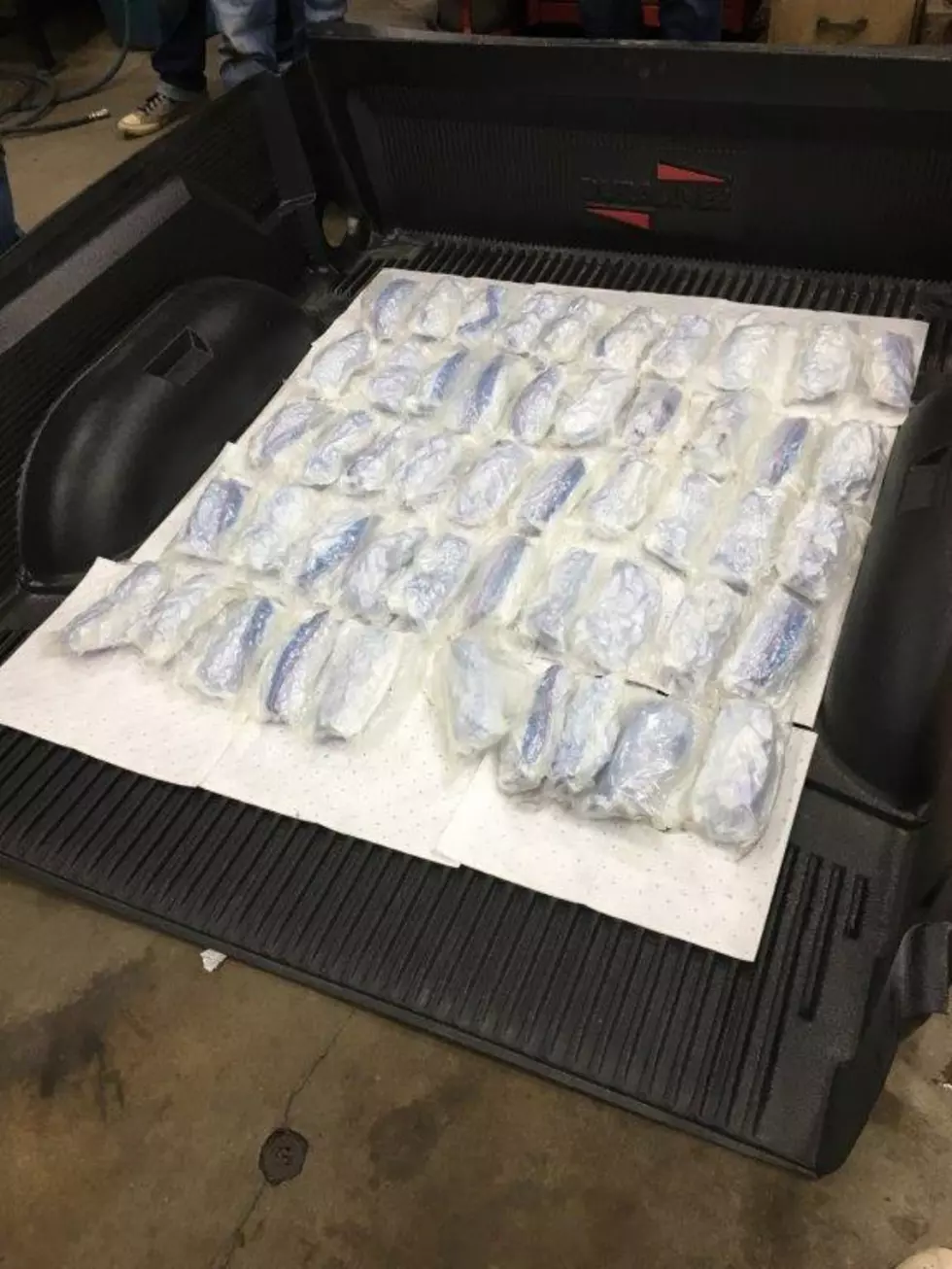 Rochester Meth Bust 'Largest Ever' in Southeast Minnesota
SE MN Violent Crimes Enforcement Team
Rochester, MN (KROC-AM News) - A recent Rochester drug bust is being called the largest seizure of methamphetamine ever in SE Minnesota.
A regional law enforcement task force found 55 pounds of meth inside a truck parked at a SW Rochester house on May 2nd. Authorities say the meth had a street value of $300,000.
The seizure was kept quiet until Wednesday when it was announced a Rochester couple has been indicted on federal drug charges.
Facing prosecution are 30-year-old Steven Lindquist and 24-year-old Tiffany Gauthier. The truck was parked at Gauthier's home.
Olmsted County Sheriff's Office Capt. Scott Behrns says the two had been under investigation for an extended period. The two were not arrested at the time of the seizure. And according to investigators, Lindquist continued selling meth.
He was caught with 600 grams of meth in Carlton County just a few weeks after the Rochester bust. He was also caught with meth and $18,000 in cash during a traffic stop in Red Wing in April. Court records show he has a history of drug-related offenses dating back to 2008.
Investigators describe him as a significant meth dealer in SE Minnesota and Wisconsin.
This case was a joint investigation between the DEA, the Goodhue County Sheriff's Office, the Olmsted County Sheriff's Office, and other members of the Southeast Minnesota Violent Crime Enforcement Team (VCET).
More From Sasquatch 107.7 - The Rock of Rochester