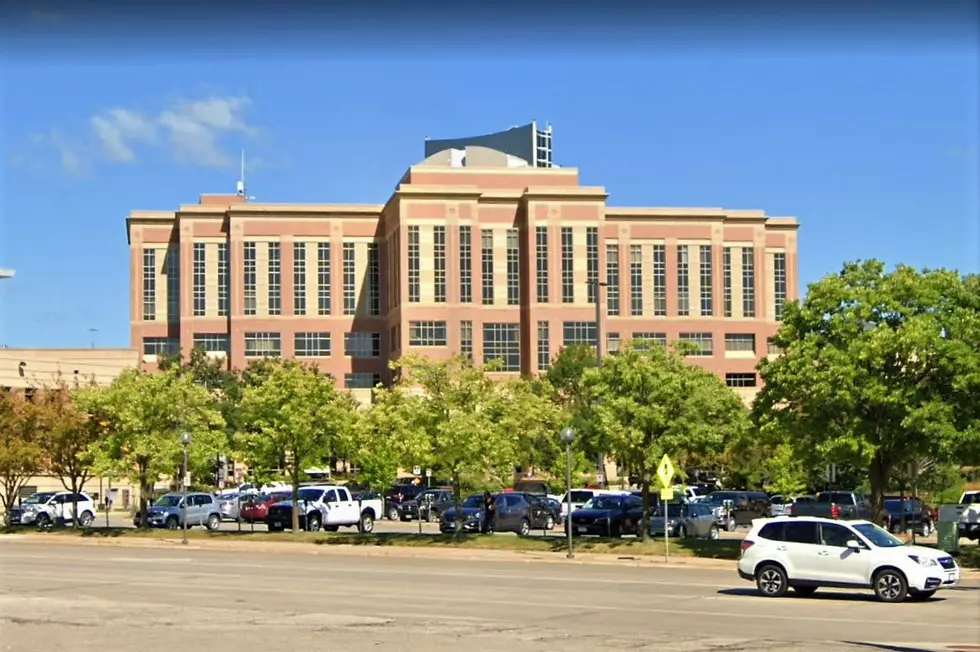 Olmsted County Developing Preliminary Designs For 'Justice Tower'
Google
Rochester, MN (KROC-AM) News) - A decision could be made by the end of the year on a major expansion of Olmsted County government facilities in Rochester.
The Olmsted County Board, meeting as a committee of the whole on Tuesday, directed staff to work with a design firm to come up with preliminary plans for what has been termed the "Justice Tower" project. The proposal would use most of the current County Government Center in downtown Rochester to accommodate the space needs of county law enforcement, corrections, and court-related functions.
Sheriff Kevin Torgerson says the Sheriff's Office is already strapped for space and the current Adult Detention Center is out of compliance with state requirements, particularly in the area of the facility used to hold female inmates. He also noted the discussions on Tuesday also touched on the possibility of including some sort of juvenile detention facility in the proposed project.
Torgerson says the only other county function that would remain in the building is the County Administrator's Office because of the proximity to the County Board meeting room. The sheriff says there are several options being considered for housing the other Olmsted County offices that are currently inside the government center, but it appears the majority of the commissioners are leaning toward locating a new building at the existing County Campus near the Rochester Federal Medical Center.
According to the sheriff, a decision on whether to proceed with the project is expected sometime in December. 
Huge Construction Tool Theft Reported in Olmsted County
8 Quirky Things About Living in Rochester, Minnesota
The differences between every town are what makes each town unique and quirky! Here are 8 quirky things about living in Rochester, Minnesota.
More From Sasquatch 107.7 - The Rock of Rochester