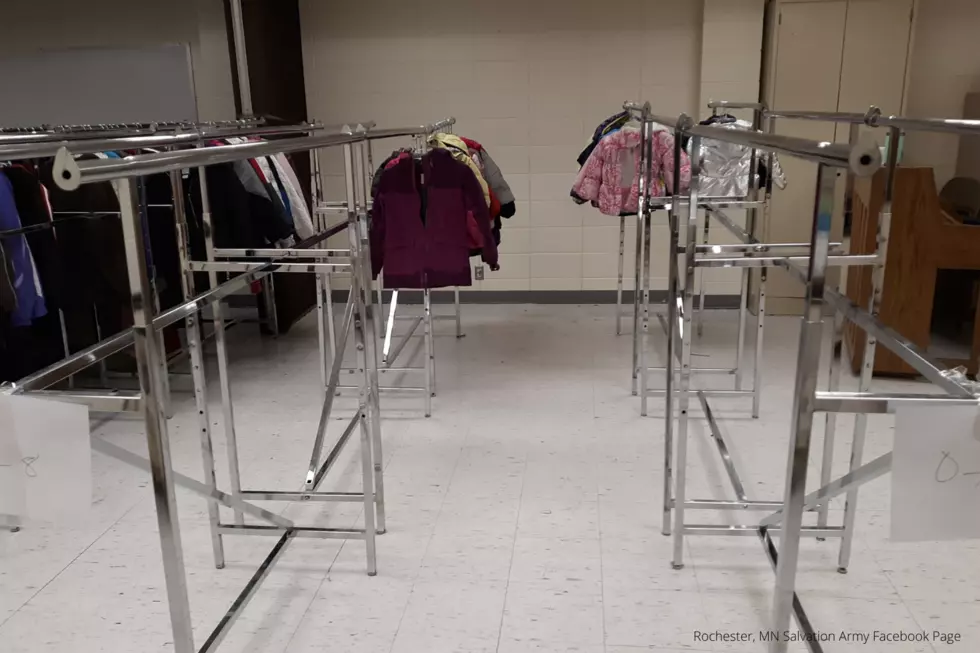 Urgent Request From The Rochester Salvation Army
Rochester, MN Salvation Army Facebook Page
The temps are starting to drop in Southeast Minnesota and the Rochester Salvation Army is getting everything ready so those in our area have warm coats to wear.  As they were hanging up all of the coats that were donated, a huge need was noticed and an urgent request was sent out for help.
Coat Distribution Update: We're half way through hanging up coats for Wednesday's distribution, and here's a shot of the racks for kids coats vs. the racks for adult coats. If you have coats that your children have outgrown or no longer need, please consider donating them to The Salvation Army between now and tomorrow afternoon! - Rochester Salvation Army Facebook Page
As you can tell from the photo, only a handful of kids coats are available.  This is not enough.  So many families are in need of warm coats for their kiddos and those racks need to get filled.
Please look through your closets.  Find those coats that your kids aren't going to wear this winter, even snow pants, and drop them off at The Salvation Army, 20 First Avenue NE, Rochester, MN 55906.
More From Sasquatch 107.7 - The Rock of Rochester