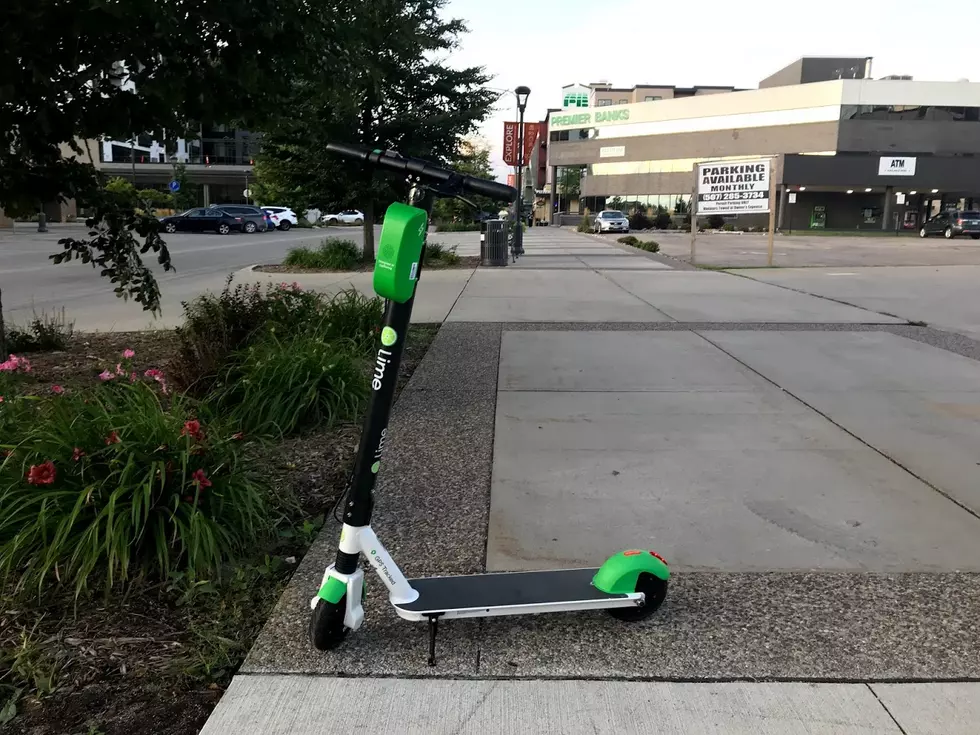 Those Lime Scooters Are Being Used A Lot in Rochester
CSJ/TSM-Rochester
They've only been available for a little over two weeks now, but it looks a lot of people are scooting around downtown Rochester!
Those electric green Lime scooters first appeared here in Minnesota's Med City on August 1st, under a pilot program that would allow city leaders and elected officials to track each ride to see how popular they are-- and if they should be allowed to be operated permanently here.
And, according to a post on the city of Rochester's Facebook page on Thursday, it looks like they ARE being used-- a lot! In fact, the post says that in just the first week the Lime scooters were available throughout various locations downtown, (August 1st through the 7th), they were used by 2,766 different riders.
Those 2,766 riders took a total of 5,970 rides, racking up a total of 7,853.9 miles. (And yes, they tracked it right down to the tenth of a mile! If it were me, I'd have probably just rounded that figure up to 7,854, but maybe that's just me.) The average trip was just under a mile (.8 of a mile, to be specific), and the average trip lasted 10 minutes.
Those seem like some pretty good numbers, if you ask me-- and that was just the first week! Here's the thing, though: You can't ride them on the sidewalks in Rochester. Well, you're not supposed to, anyway. But I did spot one Lime user tooling down the sidewalk on the west side 1st Avenue while we were at Thursdays Downtown yesterday, apparently oblivious of the ordinance that makes that kind of thing illegal.
To use them, you have to first download their app on your phone. That unlocks the scooter, you scan the code on the scooter and then you're off and running. Or, more accurately, you're off and scooting. They look kind of fun, but I don't know if I'd want to try to navigate downtown Rochester's traffic-filled streets on one. What about you? Have you used a Lime scooter-- or, if you haven't, are you going to try it?
More From Sasquatch 107.7 - The Rock of Rochester