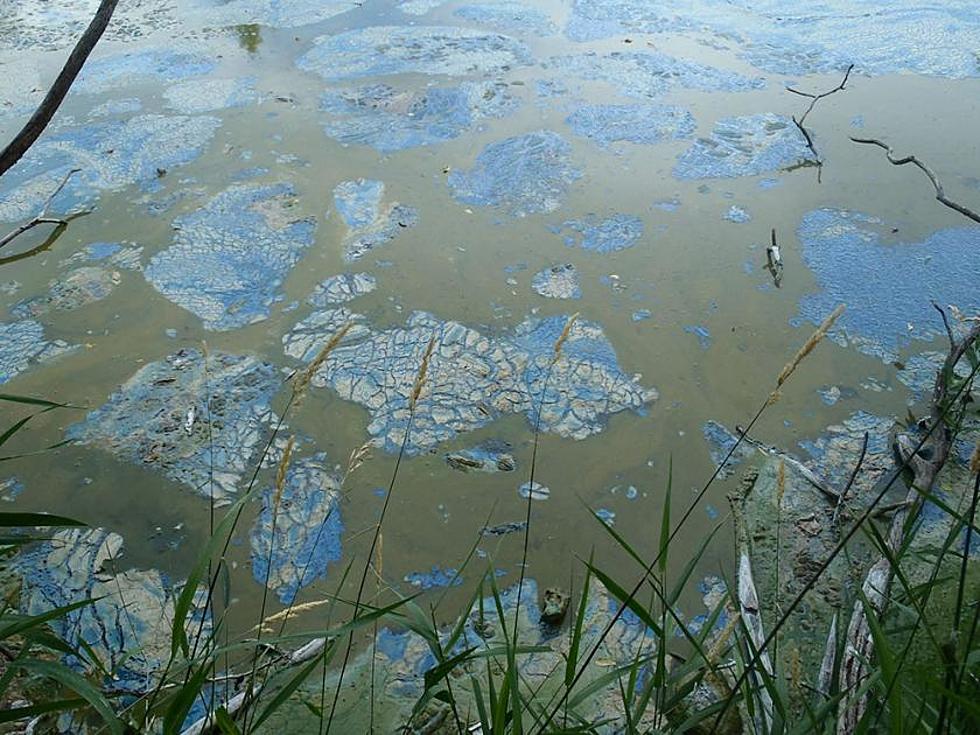 Blue-Green Algae in Minnesota Lakes Potentially Poisonous For Dogs
Minnesota Pollution Control Agency
The summer season might be starting to wind down, but these nasty and potentially harmful blue-green algae blooms are just ramping up across Minnesota.
And, while they make the water look mucky, some of these agal blooms really ARE nasty-- and can make both you and your pet sick if you ingest them. Dogs are especially vulnerable to these nasty bacteria, the MCPA says, because they end up drinking way more water than humans do when they're swimming (or, say, retrieving a tennis ball, like our dog, Asher, LOVES to do.) They're also more likely to jump in a mucky-looking pond that we might avoid.
You might have heard how some dogs have even died after encountering these nasty blooms. I thought that was just an old wives tale, but no, the MPCA says, while rare, there have been instances when these blooms have proven fatal in our canine companions!
So what should you do? First off, read more about these blooms from the MPCA HERE. (They really ARE nasty-- and can even be found in what appears to be clear water!) Secondly, here's some good advice: When in doubt, stay out! But, if you or your pet go into water where you think there may be a bloom, the MPCA says to wash off with fresh water immediately afterward.
More From Sasquatch 107.7 - The Rock of Rochester