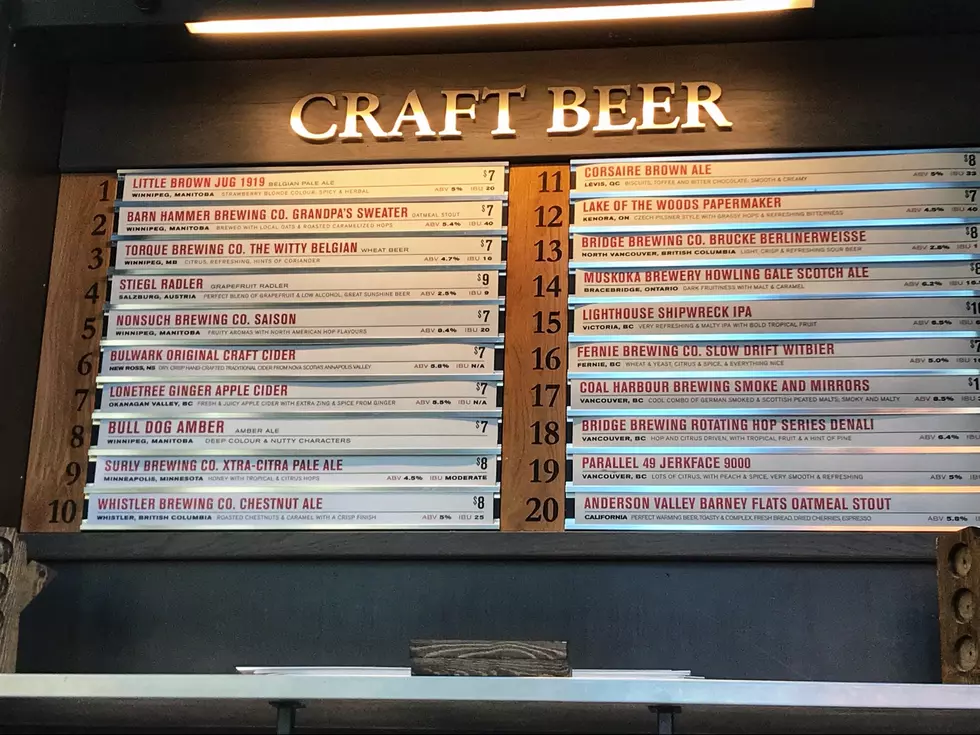 This Minnesota Beer Is Served In Canada?
TSM Rochester
It's always awesome to find comforts of home when you're traveling!
Believe it or not, I had the pleasure of spotting a tasty Minnesota beer during my trip to Winnipeg last weekend. Can you see which Minnesota beer is on the menu?
If you didn't spot it right away, that's totally cool! I didn't either! I was surprised to find that Surly's XTRA-Citra Pale Ale was sold at a place in Winnipeg called The Common. It's located inside what's known as "The Forks." It's truly just a beer and wine kiosk in the middle of a mall. Bonus: you're allowed to shop with the beverage!
Here it is again in case you didn't spot it.
Side note: your money goes further in Canada, so you're able to buy more beer!
If you've never had Surly's Xtra-Citra Pale Ale, they describe it as, "Bursting with Citra hop flavor and tropical, citrusy notes, this seasonal pale ale showcases Surly's bright side."
Of all of the Minnesota beer choices Winnipeg could've gone with to sell, I think they picked a good one! Would you have picked another?
More From Sasquatch 107.7 - The Rock of Rochester