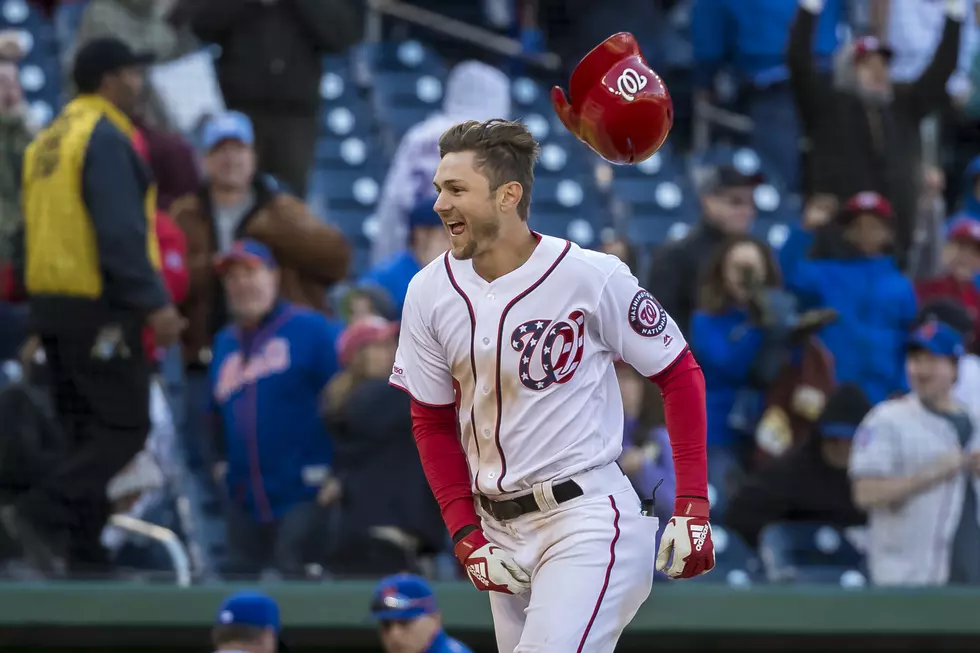 Stolen Base + World Series = Free Tacos!
Getty Images
What time is it? It's taco time! Like in years past Taco Bell was offering up America free tacos for a stolen base in the World Series and it didn't take long for that stolen base to happen and for America to celebrate some free tacos! Last night in the 1st inning of the World Series Washington Nationals' shortstop Trea Turner, stole second base which triggered the "Steal a Base, Steal a Taco" promotion.
Believe it or not, it's actually the fifth straight year a player has won everyone a taco during the World Series. Last year it was taco-hero Boston Red Sox outfielder Mookie Betts in Game 1 at Fenway Park.
So how do you cash in on the free taco? Well on October 30th, you will be able to go to any participating Taco Bell to grab and enjoy a deliciously free Doritos Locos taco, from 1 p.m. to 5 p.m.
Want your taco anytime on the 30th? Well according to Taco Bell's website, if you place your order through their app, you can get your free taco at any time.
More From Sasquatch 107.7 - The Rock of Rochester