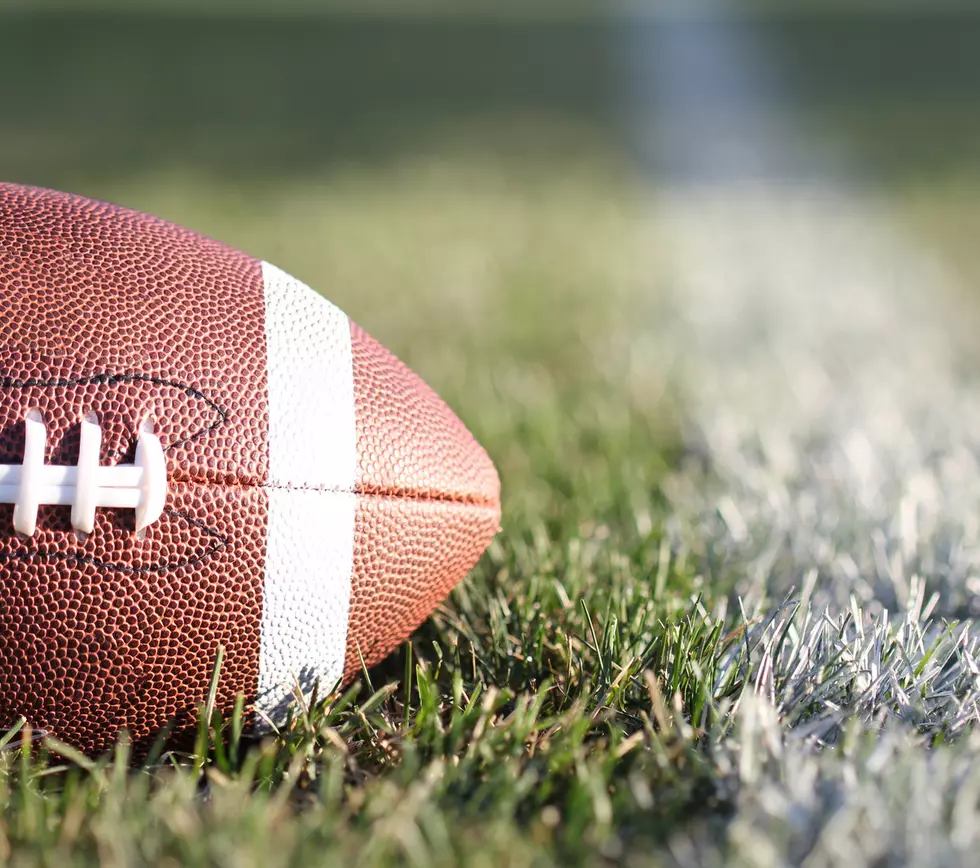 Southeast Minnesota Section Quarterfinal Scores and Highlights
Gizelka
Late October is always an exciting time as Section Volleyball and Football kickoff, and soccer, cross country, and tennis work their way to state tournament action. Yesterday, it was football that got its start with a few exciting finishes across the area.
Here are some scores and highlights:
Section 1 9-Man Playoff Results
#1 Lanesboro Takes Down #8 Lyle-Pacelli 53-0
#4 Southland Tops #5 Spring Grove 19-12
#3 LeRoy-Ostrander Beats #6 Mabel-Canton 57-6
#2 Grand Meadow Takes Down #7 Houston 42-18
The Lanesboro Burros have now won 9 straight after beating Lyle/Pacelli, and they will now take on #4 Southland at home on Tuesday night after Southland was able to hold off Spring Grove. The Rebels vs. Lions game was broadcast on FUN 104, and it was the Rebels defense that came up big. In the 4th quarter, the Rebels had a goalline stand in the final minute and recovered a football inside their own 5-yard line. The game really could have gone either way, but it was the Rebels who came out the win.
LeRoy-Ostrander was able to jump out to a 35-0 lead after the 1st quarter behind some strong running of Tanner Olson. His 4 first-half touchdowns helped the Cardinals beat the Cougars. Grand Meadow put on a nice offensive performance, too, taking down Houston 42-18. The Superlarks will host the Cardinals on Saturday night in the Semifinals.
Section 1A Playoff Results
#1 Rushford-Peterson Tops #8 Wabasha-Kellogg 32-6
#2 Fillmore Central Shuts Out #7 Kingsland 18-0
#3 Faribault B.A Uses Strong Second Half To Beat #6 Hayfield 44-18
#4 Randolph Wins Close Battle With #5 Kenyon-Wanamingo 36-32
Rushford-Peterson continued their winning ways after beating the Falcons of Wabasha-Kellogg Tuesday night. The Trojans will not host Randolph on Saturday night after the Rockets were able to take down Keyon-Wanamingo in a close battle. Fillmore Central has another home matchup as they take on Faribault B.A. Earlier this year, the Falcons beat the Cardinals in a close battle 19-8. Faribault B.A found themselves in a tough matchup in Hayfield after their traditional home field was being used by Faribault High School. The Cardinals were able to overcome and get the 44-18 win.
Section 1AA Playoff Results
#1 Chatfield Beats #8 Cotter 60-14
#2 Goodhue Adavanes With 46-12 Win Over #7 Dover-Eyota
#6 Lewiston-Altura Takes Down #3 Caledonia 34-14
#4 Triton Wins Thriller Over #5 St. Charles 30-28
The Chatfield Gophers continue to roll after their 60-14 win to open up the section playoffs. They'll meet #4 Triton who they topped earlier this season 21-20. Triton was able to hold off St. Charles in the Quarterfinals, as the defense had a goalline stand that helped seal the victory.
Goodhue will take on Lewiston-Altura in the semifinals after they routed Dover-Eyota. Goodhue and Lewiston-Altura had a battle in Week 2 in which Goodhue got the win 28-14. Lewiston-Altura took down Caledonia for the 2nd time this season in the quarterfinals last night. The Cardinals won at home in Week 4, 21-14. The Cardinals will be in Goodhue on Saturday night.
Section 1AAA Playoff Results
#1 Cannon Falls  - Bye
#2 Lake City beats #7 LaCrescent 41-18
#3 PEM blanks #6 Zumbrota-Mazeppa 37-0
#4 Rochester Lourdes shuts out #5 Pine Island 28-0
The Cannon Falls Bombers earned a bye as the top seed in the Section 1AAA playoffs and will now meet Rochester Lourdes in the semifinals. The Eagles and Bombers played in Week 2 and the Bombers won the tight contest 17-14. The Eagles were able to take down Pine Island in the quarterfinals after beating them just 6 days earlier in the regular-season finale.
Plainview-Elgin-Millville and Lake City both put in strong performances in the quarterfinals and will meet for the 2nd time this year. Lake City won the previous matchup 13-7. They'll meet again in Lake City on Saturday night in a matchup of two Top-10 ranked teams in the state in Class AAA.
Section 1AAAA Playoff Results
#1 Stewartville and #2 Kasson-Mantorville each had a bye
#3 Winona took down #6 Albert Lea 49-20
#4 Byron beat Red Wing 41-0
Stewartville and Kasson-Mantorville each earned a bye to the section quarterfinals, having the Top 2 seeds in the playoffs. Winona and Byron are each advancing on with Byron matching up with Stewartville on Saturday afternoon, while Winona will travel to Kasson to take on the KoMets. Stewartville beat Byron earlier this season 28-20, while K-M took down Winona 52-16.
Section 1AAAAA Playoff Results
Rochester Mayo and Owatonna earned byes in the quarterfinals as the #1 and #2 seeds
#4 Rochester Century topped #5 Rochester John Marshall 40-28
#3 Northfield beat #6 Austin 48-14
Century earned the win over their cross-town rival JM Tuesday night and will take on #1 seed Rochester Mayo on Saturday at 7 p.m. The Spartans beat the Panthers earlier this season 42-0. Northfield will take on Owatonna in the other semifinal, the Huskies beat Northfield 26-7 earlier this year.
Section 2AA Playoff Results
#1 Blooming Prairie blanked #8 Medford 43-0
#2 Maple River beat #7 LeSuer-Henderson 46-14
#3 Blue Earth Area took down #6 WEM 49-7
#4 St. Clair/Loyola beat #5 NRHEG 13-7
St. Clair/Loyola will travel to Blooming Prairie to take on the #1 seeded Blossoms on Saturday night in one of the semifinals. Maple River will host Blue Earth Area, which Maple River beat earlier this season 21-7 earlier this season.
It will be a busy Saturday in Southeast Minnesota with high school volleyball having section playoffs in Rochester with games starting at 10 am, and then there is high school football kicking off at 1 p.m. and 7 p.m.!
COMING IN HOT: Which U.S State Has The Best Patrol Cruiser?
Voting is on now for the 2021 Best Looking Cruiser contest, and there are some GREAT cruisers out there, and each photo tells a short story about each state. Which one is your favorite? Take a look at all 45 submissions below!
More From Sasquatch 107.7 - The Rock of Rochester