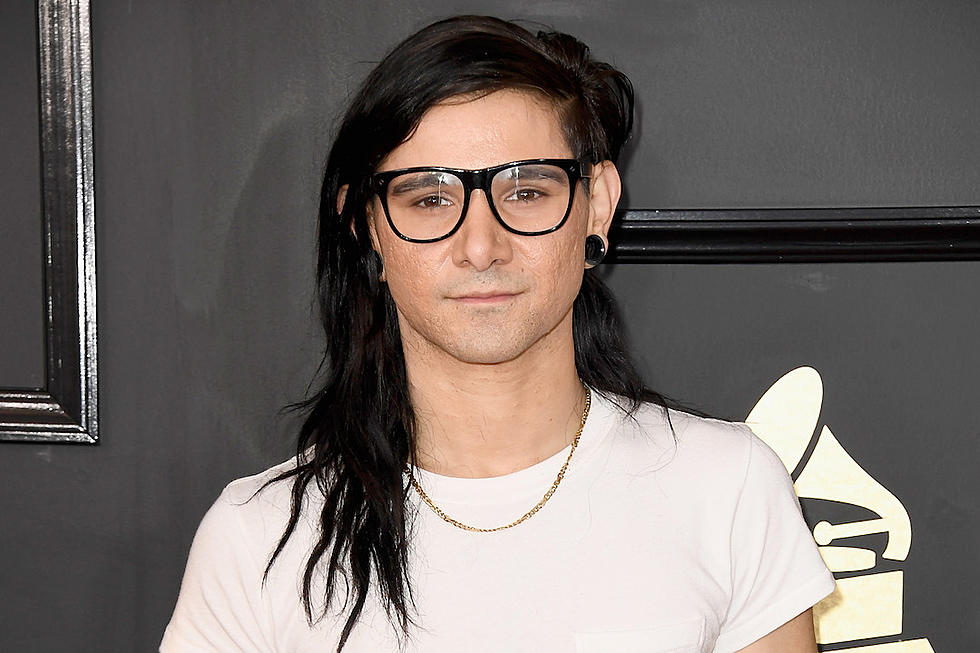 Sonny Moore (aka Skrillex) Officially Rejoins From First to Last
Frazer Harrison, Getty Images
For the last 10 years, hardcore / emo favorites From First to Last have been without one of their earliest key members, Sonny Moore. Most know Moore best for his solo work as dubstep artist and eight-time Grammy award winner Skrillex and the singer has returned to once again front From First to Last.
Moore rejoined his old bandmates during a performance at Emo Night in Los Angeles early last month, including the freshly reinstated Derek Bloom on the drums. The band played a seven song set keeping to material off their debut record, Dear Diary, My Teen Angst Has a Body Count as well as the new song, "Make War," which had been released in January of this year. The track features both Moore and Bloom, which ignited the idea that the two were returning on a permanent basis.
From First to Last have offered a look at the first press shot of their new lineup on Twitter, which can be seen below. Moore is also listed as an official member of the lineup on their Facebook page.
Since Moore's departure in 2007, guitarist Matt Good slid into the role of the band's singer, handling lead vocals on their self-titled record and Throne to the Wolves. In 2014, they snagged Periphery singer Spencer Sotelo, who performed on 2015's Dead Trees. During Moore's time away from the band, he famously dipped back into the metallic pool under Skrillex, collaborating with Korn in 2011 on The Path of Totality. 
10 Unforgettable Onstage Reunions
Top 50 Metal Bands Who Released Their First Album in the 21st Century
More From Sasquatch 107.7 - The Rock of Rochester