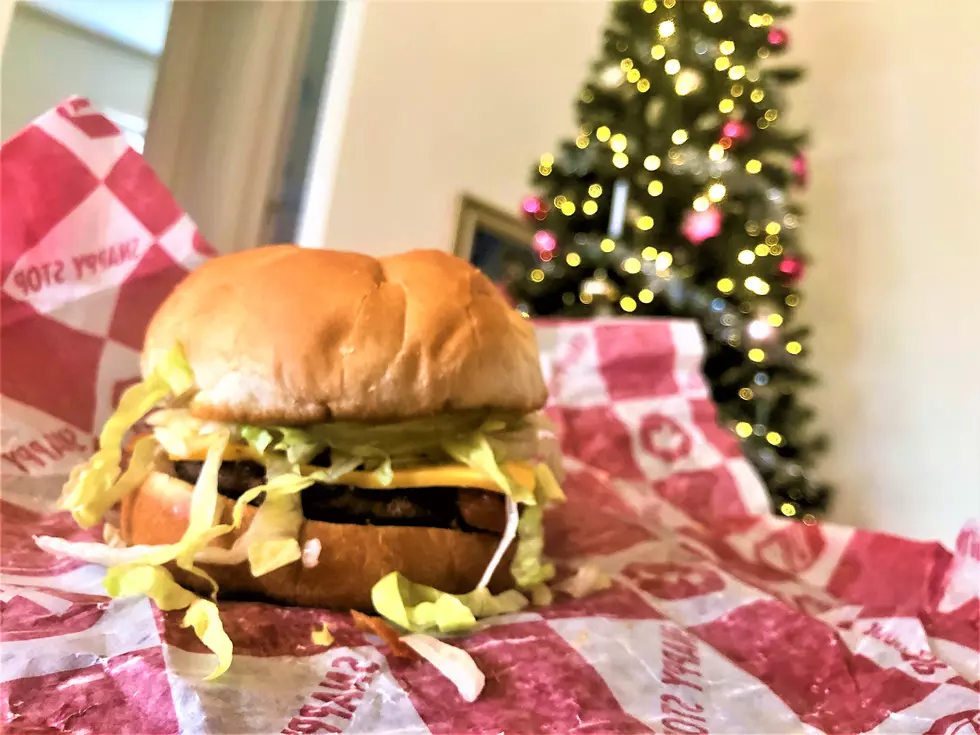 Rochester's Snappy Stop Peanut Butter Burger Taste Test
Peanut Butter Bacon Cheeseburger - Photo by James Rabe
Enter your number to get our free mobile app
There are two things almost everyone says, "YUCK! I don't want that on my cheeseburger!" BUT, once they try them on a cheeseburger, they say, "Oh, wow! That's great!" These two things are peanut butter and fried eggs.
Snappy Stop has not yet put fried eggs on a cheeseburger. They are, however, offering up a December burger of the month with peanut butter. How's it taste? Let's watch the video!

RATING: **** (4 out of 5)
I wanted to give this PB Cheeseburger with Bacon five stars, but I can't. It needs more peanut butter. Not a lot more, maybe 1/2 again as much...or maybe only 1/4 again as much. I could tell it was there, but it wasn't the first thing I tasted.
Every other piece was great. Just enough and nicely cooked bacon, fresh fixins, and the fries...((chef's kiss)). PRO TIP: The fries were cold when I finished the video. If that happens to you, just pop 'em in an air-fryer at 375 for about 4 or 5 minutes. Boom...like new.
TOP MOST UNUSUAL BURGER TOPPINGS with comments (Source...my numbers are not their numbers. I found another list, but it started with broccoli and cheese and I don't think we need that kind of negative energy in our lives. You're welcome.)
If you want to put hot fudge on bacon, I'll cheer you on. But on a burger? I won't stone you, but I'll give you the stink eye. 
Noodles and beef? YES! 100%. 
Yes! At first I said no, but then I Thought...it's still cheese, James. Get over yourself. 
4 - MANGO, PEAR, AND PINE NUTS
Of course not. This is just a silly thing to do to get attention. My advice is to grow up and stop being the class clown.
No. I'm OK with messy burgers, but this is just going to end up with someone crying when they drop it on the floor because its slippery and cold and sticky and then its in your kid's hair, and there goes Ralphie the Great Dane eating it and now you'll have to deal with THAT in the back yard....
Yes...to regular or chili cheese flavor.
Yes, but not plain cooked shrimp. Give 'em a rub with something like jerk seasoning and I'm in.
Absolutely and twice on Sunday. It'd make a mess, for sure, but its mac and cheese!
15 of the absolute worst gifts you could buy for Secret Santa
More From Sasquatch 107.7 - The Rock of Rochester