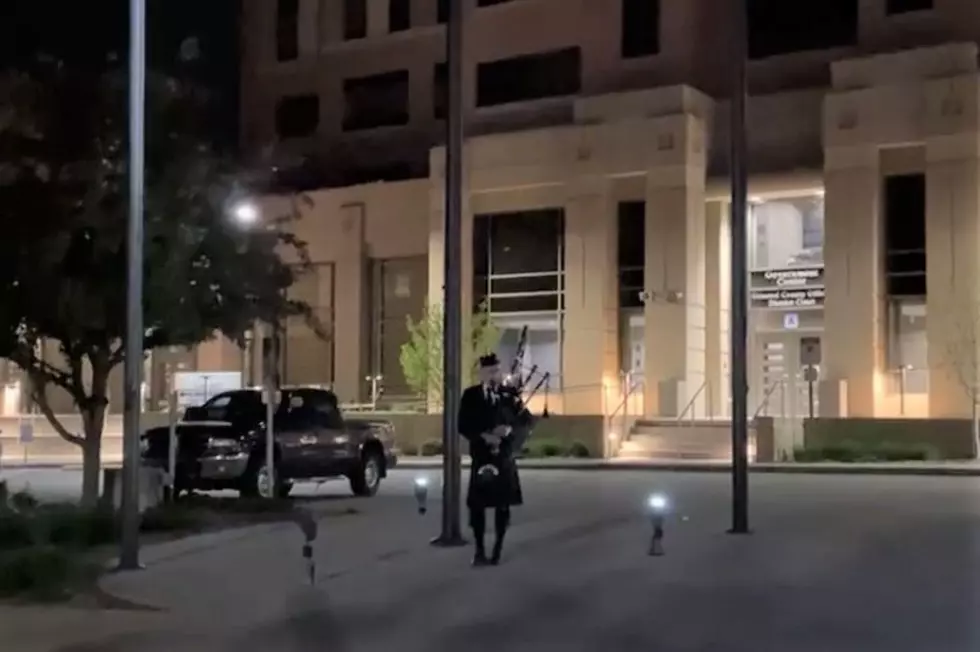 National Law Enforcement Day Commemoration in Rochester
Rochester Police Department (Facebook)
Rochester, MN (KROC-AM News) - Flags were lowered to have staff at government facilities throughout Minnesota today in recognition of National Peace Officers Memorial Day.
In Rochester, retired Rochester Police Department Sgt. Steve Franks used his bagpipes for a performance of Amazing Grace just before midnight Saturday night to memorialize following law officers. The rendition honored the tradition of the Midnight Piper that began at the National Law Enforcement Memorial in Washington DC in 1994.  The video below is from the 2021 commemoration.
The names of three Minnesota law enforcement officers are being added to the National Law Enforcement Memorial this year. Charles Banks was with the Deerwood Police Department, Ronald Smith served with the New York Mills Police Department, and Sarah Grell was a Minnesota Department of Natural Resources Conservation Officer.
Plans For Downtown Rochester's Riverfront on City Council Agenda
TRIBUTE: 29 U.S. Service Members From Minnesota Killed During the War in Afghanistan
After 20 years of war, 29 men and women from Minnesota made the ultimate sacrifice in Afghanistan while serving our country during Operation Enduring Freedom.
Scroll through the photos below and pay tribute to our fellow Minnesotans who served with valor.
More From Sasquatch 107.7 - The Rock of Rochester