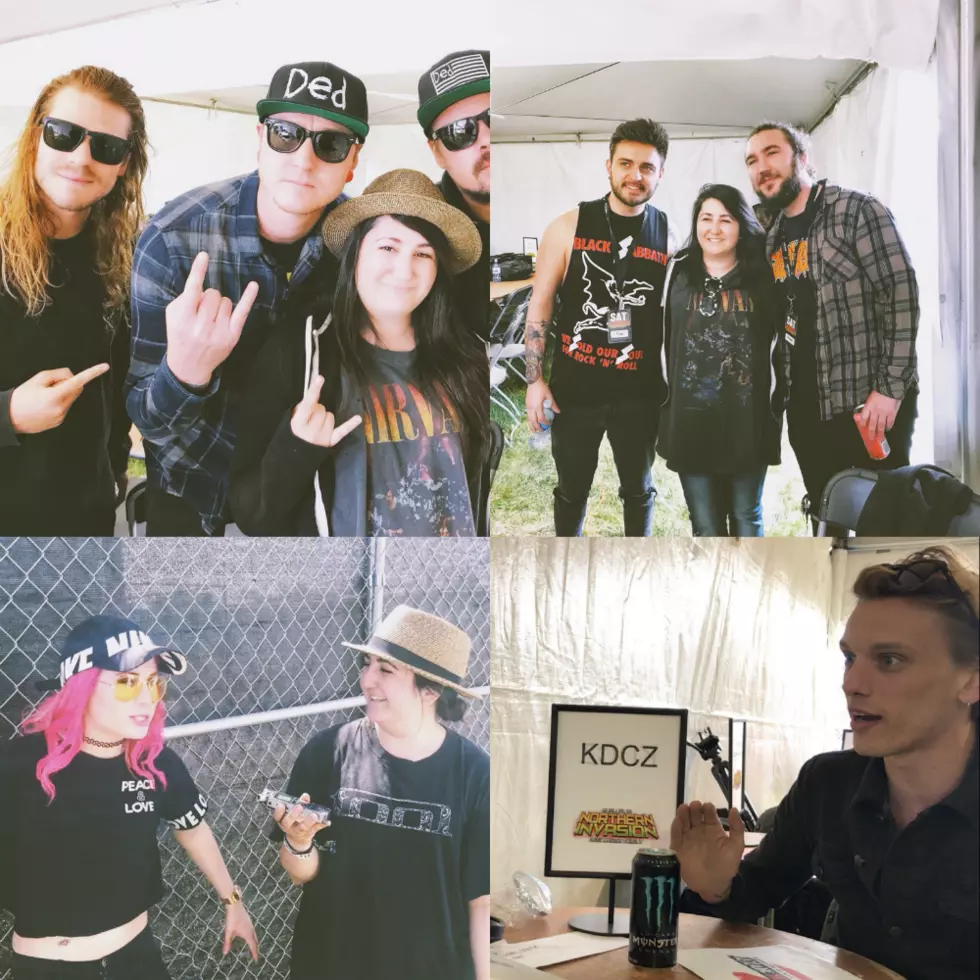 Val's 4 Northern Invasion Interviews You Should Hear
TSM Rochester
When I tell you that you should listen to them, I mean it!
I mentioned that it was honestly an honor and privilege to meet such a variety of artists who all have their own way of thinking and presenting their creativity to the world.
I got to spend extra time with I Prevail, Ded, Whitney Peyton and COUNTERFEIT this year at Northern Invasion.
Here are the videos, and some cool facts I learned in each one.
They like a variety of horror movies: Alien and Texas Chainsaw Massacre especially.
They're so grateful for the success Misanthrope has been!
They want more feedback from you before working on new music.
They'll be pretty busy this summer!
New music AND a new music video are coming soon!
They're big Rick & Morty fans and are just as excited about the 70 new episodes coming as you are.
When all else fails on Netflix, they binge The Office.
Jamie is a soccer fan, and we talked our favorite teams.
Americans need to eat "eel pie" when they are in London.
If Johnny Rotten and Jonathan Davis had a baby, Jamie would be it.
COUNTERFEIT is excited about a new pledge campaign online.
This is their first time in America.
Short girl struggles are real.
Don't worry about "bringing the energy" to her show. She'll provide a pinata and pink inflatable swan for you.
She's a 90's kid like me, and a fan of 90's cartoons.
Her sound is not much different than any nu-metal band. Give her a chance!
I can't thank any of these bands enough for spending time with me even though they had crazy schedules! Tune in to these guys!! More is coming from all of them.
More From Sasquatch 107.7 - The Rock of Rochester