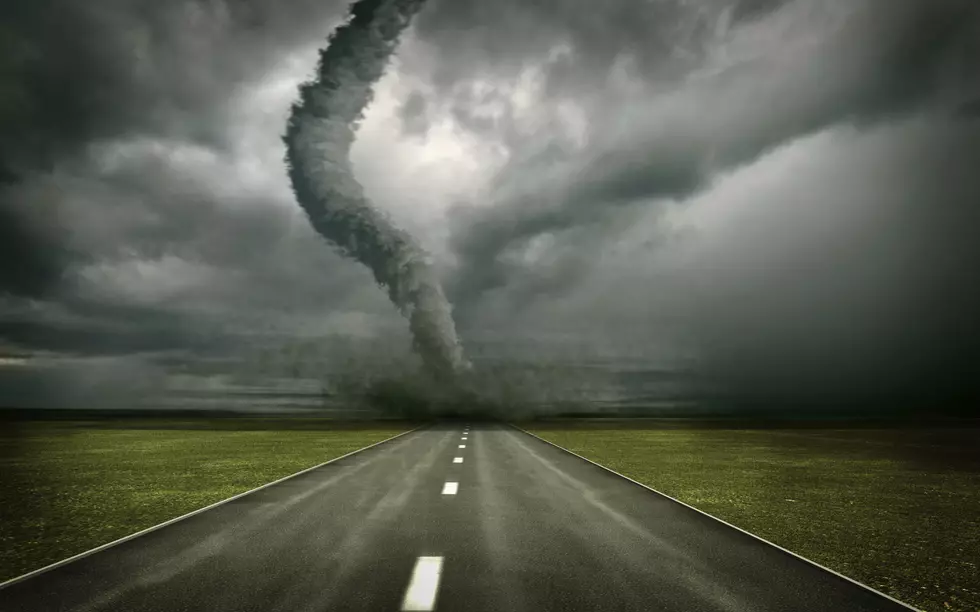 Watch The World's Favorite Family Movie Free in Downtown Rochester This Week
victor zastol`skiy
A Tornado is Coming to Rochester Saturday with Almost No Warning!
For reasons we can only speculate, the National Weather Service will NOT be warning us about the major, life-altering, tornado expected Saturday evening in downtown Rochester, Minnesota.
Saturday evening around 8:30 a giant twister is expected to touch down at Rochester's Central Park. You won't hear tornado warnings from the big sirens, radio stations, or even your phone. Suspicious, right?
This conspiracy of silence even stretches to Chris Kuball from ABC 6 News. Why is one of our most trusted meteorologists staying mum and not sounding the alert? According to his publicist, Kaaly Nimbus, he'll be teaching kids, adults, and anyone that wants to join in about tornados.
A likely story.
OK, What's Really Going On?
The huge tornado is in the world's favorite movie, the Wizard of Oz...and it altered Dorothy Gale's life forever, remember. It'll be showing Saturday evening at Rochester's Movies in the Park in Central Park and it's FREE. 
No cost to get in, plus tons of fun stuff happening from the Chris Kuball Tornado Talk to a poppy painting class for first 15 to register. Click here for ALL the info on seeing Wizard of Oz in Rochester, Minnesota.
Click HERE to register for tickets (they're free, but they need to know how many people to expect).
Click PLAY to hear everything RDA that's coming up in the next few months with James Rabe and Katie Adelman.
In case you didn't read the entire story, the opening part is just a silly bit about tornados coming because The Wizard of Oz is coming to town and there's a big tornado in it.
As always, if you have a comment, complaint, or concern about something I wrote here, please let me know: james.rabe@townsquaremedia.com
Listen to James Rabe and Jessica Williams Weekday from 6 - 10 AM on Y-105 FM
If you're looking for fun that's a leeeeetle more adult...
Get signed up for Four Daughters Wine Run 5k.
Whatever fitness level you are at right now, this would be such a fun 5k!  And, there is wine!  Here's everything you need to know to get registered:
What:  Four Daughters Wine Run 5k
Where:  Four Daughters Vineyard & Winery, 78757 MN-16, Spring Valley, MN US 55975
When: Sunday, August 15th
Time: 9 am and 10 am (they will have wave start times to accommodate social distancing and help keep volunteers safe).
Price: $40 now, $50 on August 15th
Find out what cool swag you get and see the registration link in Jessica's story by clicking here.
And just for fun...
How Many of These Minnesota 'Jeopardy!' Questions Can You Answer Correctly?
Minnesota has been featured on 'Jeopardy!' many times in its history. How many of these Minnesota questions can you answer correctly?
More From Sasquatch 107.7 - The Rock of Rochester