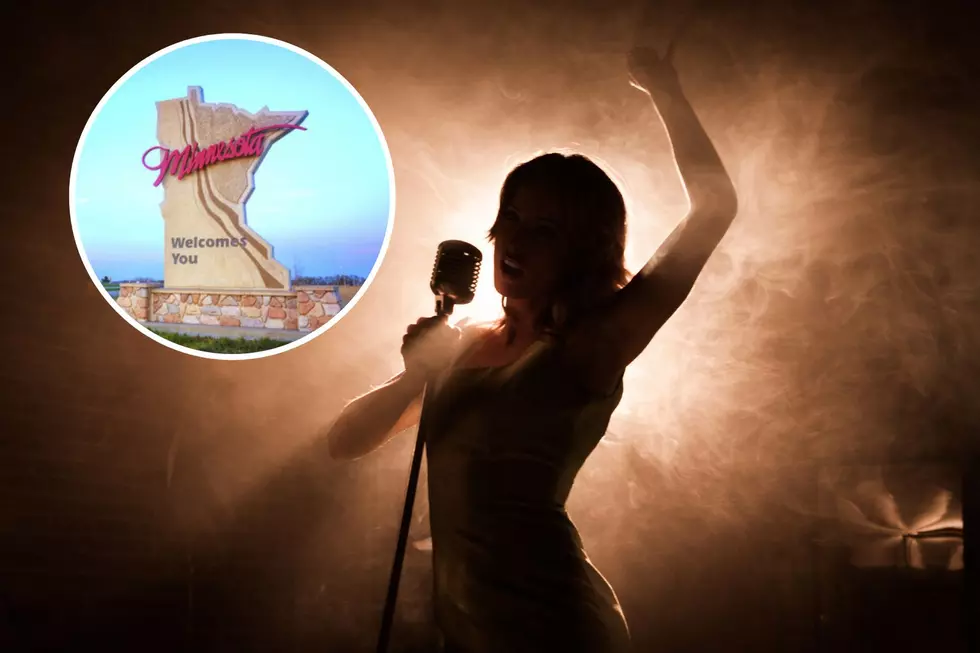 This Country Star Has The #1 Song Right Now– And Her Parents Live In MN
Canva
She's one of the rising stars in country music right now, and she has a distinct connection to Minnesota.
Minnesota has had its share of famous musicians
When it comes to the musical spotlight, Minnesota is most often associated with Prince, right? And, of course, there's Bob Dylan, too. And Lizzo, who called Minnesota home back in 2011 when she was starting her pop career.
There are several other artists who call Minnesota home, too, like Owl City (Adam Young) who's from Owatonna, or the Red Hot Chili Peppers drummer (and Will Ferrel look-alike) Chad Smith, who's from St. Paul.
But when it comes to other genres, like say, country music, it's tougher to find artists with a connection to the Land of 10,000 Lakes. A notable exception, of course, is Cannon Falls native Caitlyn Smith, who is a successful songwriter (she's written hit songs for Meghan Trainor and John Legend, Kenny Rogers and Dolly Parton and recently recorded the theme song for the Fox-TV show, Monarch) and solo artist who released her second album in 2020.
And now another rising star has a distinct connection to Minnesota
But THIS rising country star has the number-one song on the country charts (for the week of November 13th, 2022) and also has a personal connection to the North Star State: her parents live here.
That's right, she's Ingrid Andress, and her song 'Wishful Drinking' is at the top of the country charts. And her parents right live in Minnesota. In Grand Marais, to be exact. She mentioned this little tidbit recently while opening for Keith Urban's 'Speed of Now Tour,' which played its final date at the Xcel Energy Center in St. Paul on November 5th.
What is Ingrid Andress' connection to Minnesota?
In between songs, Ingrid mentioned that her two sisters were in the audience, along with her parents who "made the drive down to St. Paul from Grand Marais." And, that fact is confirmed by this 2021 Star Tribune story about her three Grammy nominations-- and how her folks will be watching the show from their home along Minnesota's North Shore.
Now, it appears that Ingrid herself hasn't ever lived in the Bold North, as this bio notes that she was born in Michigan, grew up in Colorado, and currently lives in Nashville. And we don't know when or why it was that her folks moved here, either. But, chalk up another musical connection for Minnesota!
Listen to Curt St. John in the Morning
Weekdays from 6 to 10 a.m. on Quick Country 96.5
."}" data-sheets-userformat="{"2":33554688,"11":4,"28":1}">
NEXT UP: 10 Famous People from Minnesota
More From Sasquatch 107.7 - The Rock of Rochester