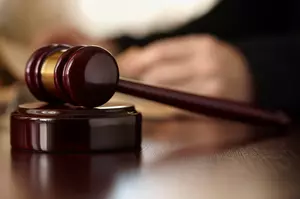 Test Ordered for Rochester Teenager Who Attacked His Father
photo by Kuzma
Rochester, MN (KROC AM News) - A judge has ordered a Rochester teenager who is accused of a brutal assault on his father to be confined to a secure facility while he undergoes a psychiatric examination.
For the time being, that would be St Marys Hospital where he has been since last week's attack.
The proceedings held Friday for 18-year-old Mahad Abdi Aziz set the stage for a commitment hearing Aug 14th that will determine if he is mentally ill and dangerous and needs to be confined to receive long-term treatment.
According to the petition filed by the Olmsted County Attorney's office, Aziz attacked his 74-year-old father in their apartment. His father lost both eyes and most of his teeth in the attack.
His father told police he had intended to take his son to get some help just before the assault. The victim said "the devil is inside my son" and that he had "experienced mental health issues the past month or so."
The petition indicates Aziz has been under sedation to "prevent him from injuring himself." It also indicates he has no known criminal history. It's unknown if he has a history of chemical dependency.
More From Sasquatch 107.7 - The Rock of Rochester