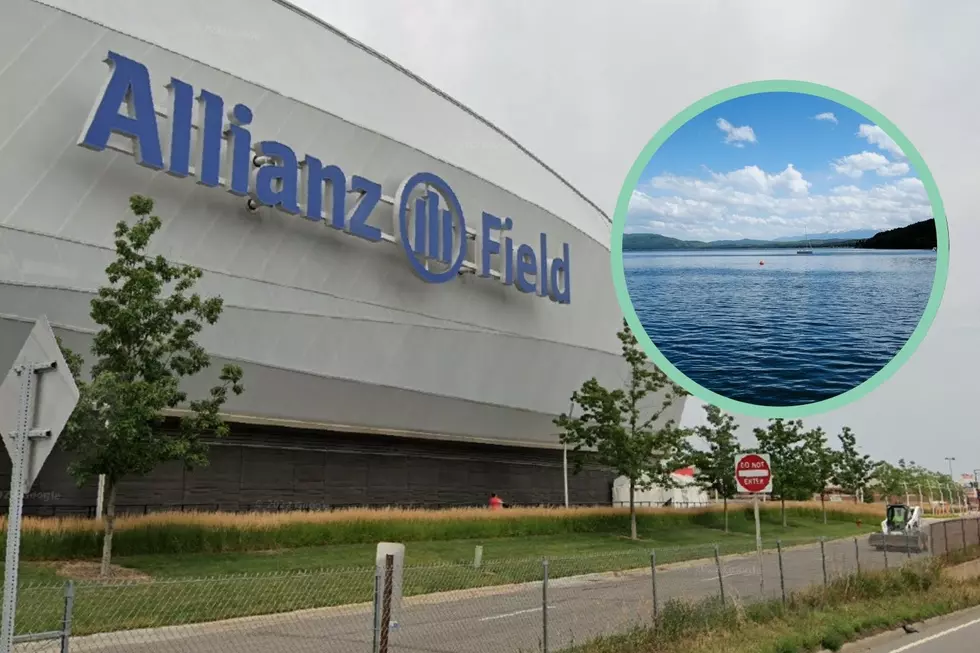 Severe Storms Created a Massive Lake Out of Minnesota Stadium
Google Street View/Canva
Minnesota is famous for being the Land of 10,000 Lakes but thanks to severe storms Wednesday, it's actually more like 10,001 lakes, thanks to massive flooding at this pro sports stadium.
Severe storms rumbled through parts of southeast Minnesota Wednesday morning, though the damage wasn't nearly as widespread as when more severe storms fired up again Wednesday night across much of the Twin Cities and parts of eastern Minnesota.
According to longtime Twin Cities meteorologist Paul Douglas, the metro area was hit with flooding rains, hail, high winds, and lots of lightning:
And, the National Weather Service Twin Cities office in Chanhassen noted that those storms set a new rainfall record in Minnesota for May 11th:
And all that rain caused widespread flooding all over several parts of the Twin Cities metro area, with various reports of cars stalling after trying to drive through high water on some roads in Minneapolis (which is never a good idea, by the way.)
It was bad enough that the Twins were forced to suspend their game at Target Field with the Houston Astros Wednesday night. And over in Saint Paul, at Allianz Field-- home of Minnesota's Major League Soccer teams-- the Minnesota United FC Loons had to do the same thing. Check out what happened after storms dumped so much rain in such a short amount of time that the stadium's drainage systems couldn't keep up, creating what might have been Minnesota's newest lake:
Listen to Curt St. John in the Morning
Weekdays from 6 to 10 a.m. on Quick Country 96.5
11 of the Most Devastating Weather Disasters in Minnesota Throughout The Years
We might be full of lakes and "nice" but Minnesota has had its fair share of horrible and nasty weather. Throughout the years we've had floods, fires, storms that have crushed stadium roofs flat, and tornadoes that have destroyed lives.
More From Sasquatch 107.7 - The Rock of Rochester