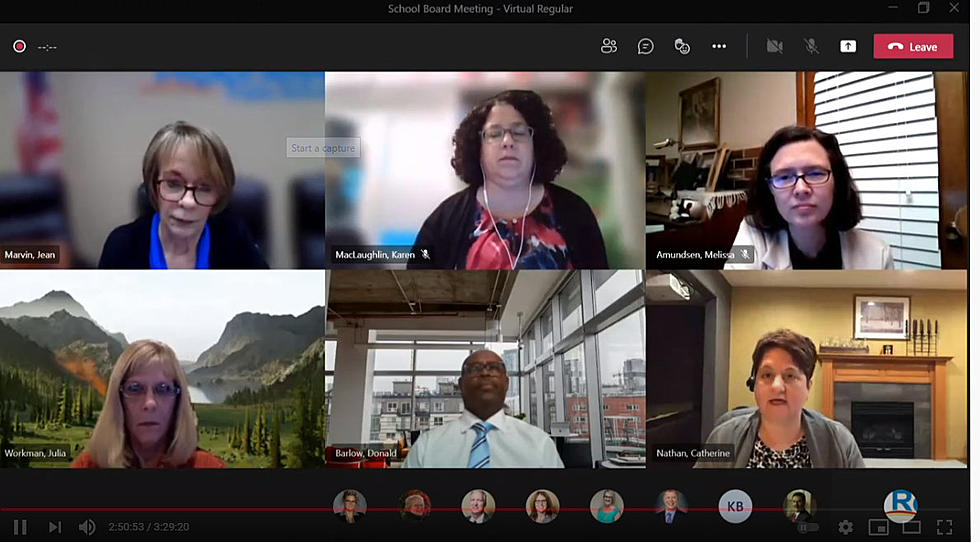 Rochester School Board Salaries Will More Than Double
Rochester Public Schools Youtube
Rochester, MN (KROC AM News) - The Rochester School Board did something at its Tuesday meeting that hasn't been done in nearly 40 years - approved a salary increase.
And it is a large increase - more than double the current figure.
The board voted unanimously to increase the annual stipend each member receives from $7200 to $16,000. The board chair will receive an extra $1600 per year.
Before the vote, board member Melissa Amundsen said:
"We are still quite the bargain compared to the city council and county commissioners." She added the increased compensation "will also help attract future school board candidates from diverse backgrounds."
Current salaries for Olmsted County Commissioners are $49,000 and they also receive a $500 monthly stipend for expenses.
Rochester City Council members are paid $39,000 and the council president receives $47,000. The mayor's current salary is $66,000.
According to RPS:
"It was discovered that the School Board stipend originated in 1976 at $3600 annually and then increased to $7200 annually in 1985. If the stipend had been adjusted each year since 1985 using cost-of-living adjustments based on the Department of Labor's Consumer Price Index, it would now be approximately $17,000."
It was also noted board members lost their health benefits in 2010.
The board also approved the salary for interim superintendent Kent Pekel, setting it at $223,000. That's $5,000 lower than what current superintendent Michael Munoz is being paid. Pekel will begin his new job on July 1st.
News update:  Rochester woman facing a rare charge of unlawful practice of medicine.
STAR STRUCK: See Where These 15 Celebrities Went to High School in Minnesota
More From Sasquatch 107.7 - The Rock of Rochester