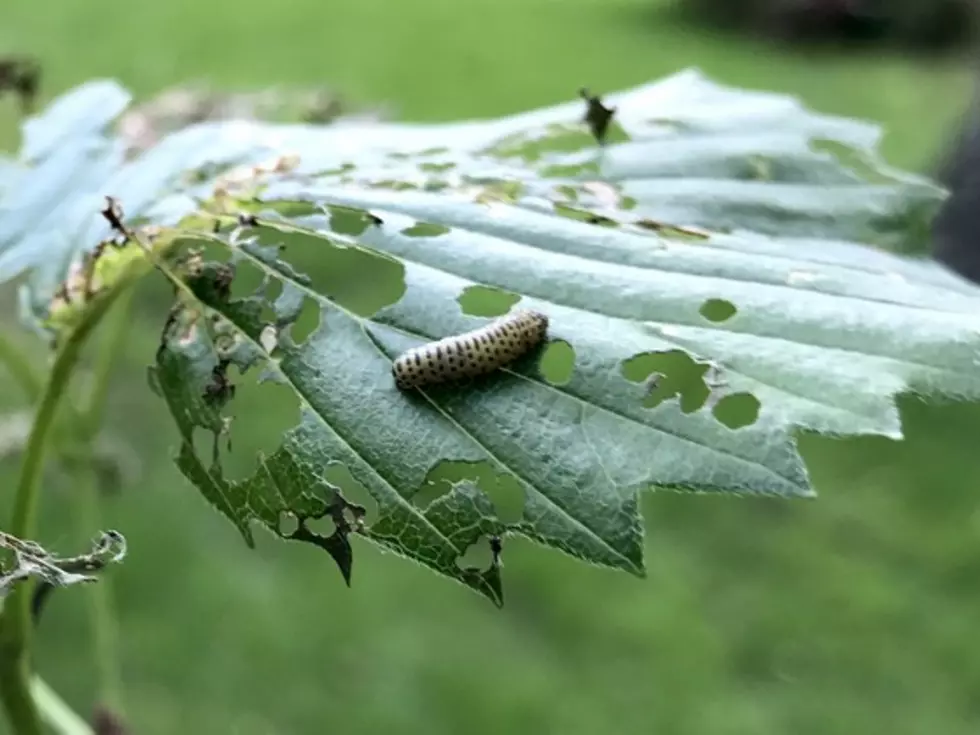 New Invasive Insect Crawling into Minnesota This Summer
Minnesota Department of Agriculture
Minnesota is known for vast variety of wildlife that calls our state home-- including, unfortunately, a new, invasive insect that's been spotted here for the first time.
We've gotten used to reading about the various invasive plants that have made their way here to the Land of 10,000 Lakes in recent years. (I wrote this post about an invasive, restricted plant that could be popping up in your yard, and you've probably also read about the invasive wild parsnip you'll want to avoid touching too.)
According to this Ag Department release, the beetle was first spotted up in Eden Prairie earlier this year. After a resident notified the state, testing confirmed it was an invasive species. (Big ups that that Minnesotan, by the way. I'm pretty sure I wouldn't even NOTICE a different-looking beetle on a plant in our yard, much less be aware enough to capture one and send it to the Ag Department!)
And, like most invasive species, this beetle can be bad news for viburnum (which is a plant you might have in your garden) or other plants, because it eats the leaves-- so much so, that if it happens enough, can cause the plant to die, the release said.
So what should you do if you suspect your viburnum or other plants have been infected with this new invasive beetle? "Pruning and destroying infested twigs is an effective control method. There are also chemicals available," the release noted.
You can get more information on the viburnum leaf beetle-- and what to do if you think it's in your yard or garden-- HERE.
More From Sasquatch 107.7 - The Rock of Rochester