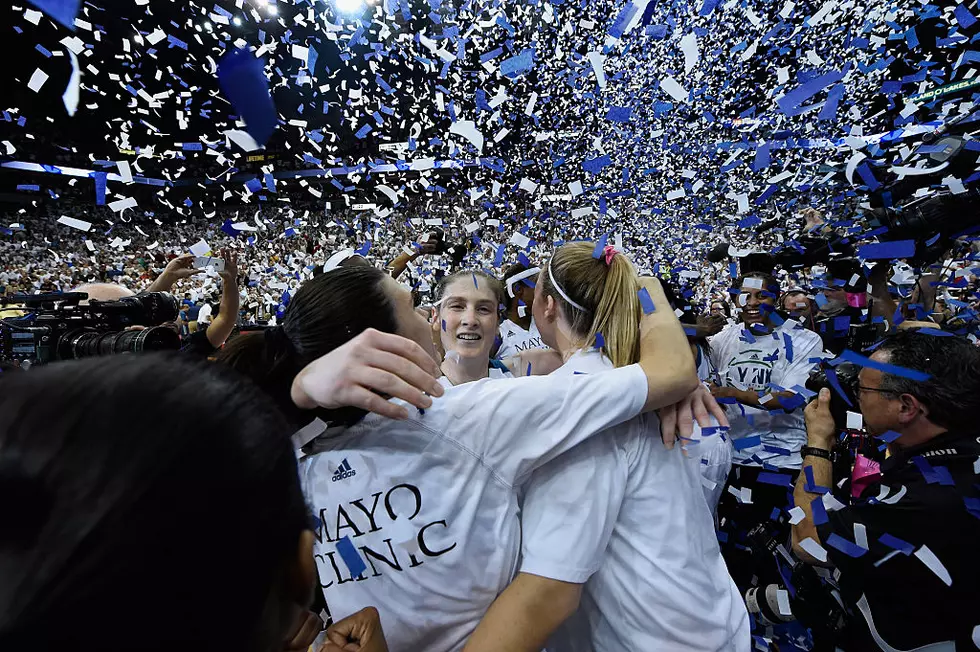 Minnesota Basketball Superstar Will Not Play This Season
Getty Images
One Minnesota basketball superstar will not hit the court this season.
The Minnesota Lynx have been the latest dynasty in the WNBA. Last season was star point guard Lindsay Whalen's last season when the team was bounced in the first round of the WNBA Playoffs. Now, the Lynx will be without their MVP in Maya Moore for the 2019 season.
Moore annouced it for the world via this Players Tribune article. She gets to the point in the first sentence of the article.
"I will not be playing professional basketball this year."
She goes on to say that she will be shifting her focus to something different than the game of basketball.
"My focus in 2019 will not be on professional basketball, but will instead be on the people in my family, as well as on investing my time in some ministry dreams that have been stirring in my heart for many years."
You can read Moore's complete reasoning at the link above.
Moore, the number 1 pick in the 2011 WNBA draft by the Lynx, is a six-time WNBA All-Star and was vital to the Lynx turnaround. She has been a part of 4 WNBA championships and was crowned league MVP in 2014. She is also the Lynx career leader in three-point FGs (464), steals (392) and blocks (164).
More From Sasquatch 107.7 - The Rock of Rochester