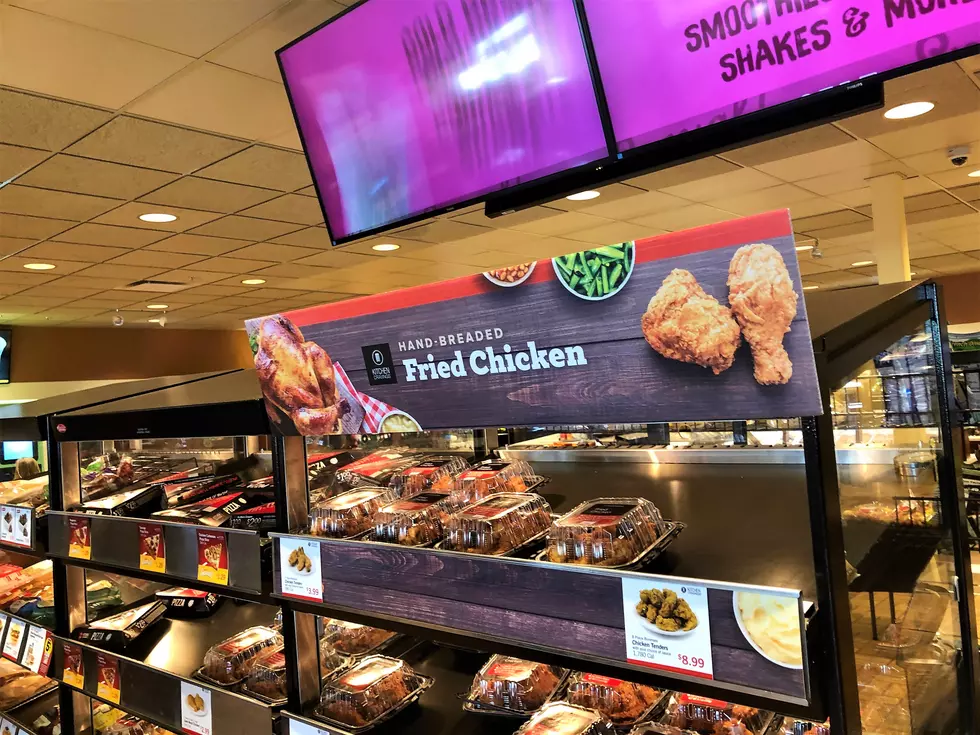 Kwik Trip Fried Chicken Taste Test
"Fried Chicken, now at Kwik Trip." I saw that sign as I walked up to Kwik Trip in Byron (the new one, in the old grocery store location). They'd added another whole Hot Spot station and it was filled with fresh fried chicken!  Can anyone but vegans and vegetarians resist that aroma?
I know I can't, and I knew I had a job to do, so I bought two-piece dark meat, hot, and two-piece dark meat, cold (half off!). Chatting with the clerk, I learned it'll be all over the Rochester area soon. Troy Dunken spotted Kwik Trip Fried Chicken in Zumbrota earlier this month, so more and more stores are featuring it.
SCROLL FOR THE TASTE TEST RESULTS
According to Convenience Store News, the fried chicken concept is the first attempt at Kwik Trip Take Home Meals. If it goes well, other menu items would likely be added (mmmm...think meatloaf).
What kind of chicken options? Rotisserie style, 1/2 chicken, 8-piece packs and 2-piece packs (white or dark meat). Plus the chicken tenders you've been able to get before. Also mashed potatoes/gravy, green beans, and mac and cheese (which I assume is the same mac/cheese they have in the Hot Spot soup section). 
The leg and thigh, my absolute favorite parts of the chicken. First, the hot chicken.
The chicken itself was (and I'm sorry to have to use this word, but it's the only word that fits) moist and juicy. Perfectly cooked. Nice flavor. I ate one piece with the skin and one without. I prefer the skinless, although the breading will remind many of the Rooster's, Too broasted chicken, which everyone loves.
The cold chicken exceeded my expectations. Often, with a grocery store or restaurant fried chicken, the day after you have to warm it up a bit to bring it back to edible. Not so here. The cold dark meat had even more flavor, I felt.
According to Kwik Trip, it's fresh made in store each day.
The full rotisserie chicken is $6.99. White meat 2-piece is $3.99 and 2-piece dark meat is $2.99. I didn't grab the prices for the other options.
Listen to James Rabe 6a to 10a on Y-105 FM
More From Sasquatch 107.7 - The Rock of Rochester