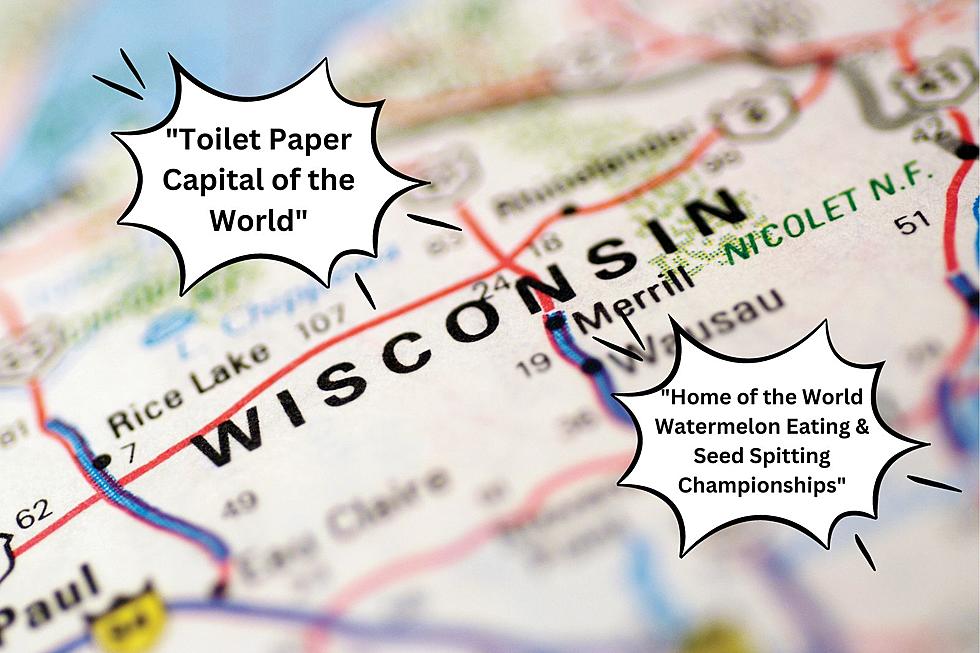 5 Wisconsin Towns That Have Very Weird Claims to Fame
Canva
Every town, city, or village throughout the United States has something unique to offer the World, but these 5 places in Wisconsin have some pretty strange claims to fame.
Weird Claims to Fame
When something out of the ordinary is associated with the town or city you live in, I'm 100 percent all in for flaunting it every chance you get, no matter what that thing may be.
Wisconsin may be most well-known as the land of cheese and beer, but it turns out that several other towns, villages, and cities throughout the state have their own unique stands to hang their hats on too.
Only In Your State has an article highlighting many Wisconsin towns that have "incredible" claims to fame, but here are five that I had never seen before and find quite fascinating...
1. Lone Rock - Coldest Spot in the Nation (With the Warmest Heart)
When I first saw this, I assumed Lone Rock, Wisconsin is located in the very northern part of the state where it gets REALLY cold, but that is far from the truth. Lone Rock is located just over an hour West of Madison, and its frigid claim to fame dates back to January 30, 1951, when temperatures reached 53 degrees below zero and officially marked the coldest spot in the nation...for that one day.
2. Waunakee - The Only Waunakee in the World
Waunakee, Wisconsin is located just miles outside of Madison, and its claim to fame is a historical fact; it is the only Waunakee that exists in the world, and it has been since it was founded in 1871.
3. Lake Tomahawk - Snowshoe Baseball Capital of the World
I was today years old when I learned that snowshoe baseball is an actual thing...or at least it is in the area of Lake Tomahawk, Wisconsin, where they have been playing this entertaining style of baseball since 1961.
4. Pardeeville - Home of the World Watermelon Eating and Seed Spitting Championships
Pardeeville, Wisconsin is located just North of Madison, and apparently, this town's version of partying involves eating LOTS of watermelons and then seeing who can spit seeds the farthest. Every year on the first Saturday after Labor Day, they host a Watermelon Festival where the "World Watermelon Eating and Seed Spitting Championships" take place.
5. Green Bay, Wisconsin - The Toilet Paper Capital of the World
Because I live in Illinois, Chicago Bears territory, I going to ignore all the toilet jokes I could be making about Green Bay, Wisconsin right now and just tell you this; the toilet paper company Northern Paper Mills was founded in Green Bay and officially became the largest producer of toilet paper in the world as of 1920. They also created the first splinter-free toilet paper, so our butts should be thanking them for that too.
Here are some more fun things you might not know about Wisconsin...
25 Famous People You Didn't Know Were From Wisconsin
Check out this list of celebrities from the dairy state.
The Ghost Hunting Game is High at These 12 Places in Wisconsin
Did You Know These 25 Famous Musicians And Bands Were From Wisconsin?
Did You Know These 25 Famous Musicians And Bands Were From Wisconsin?