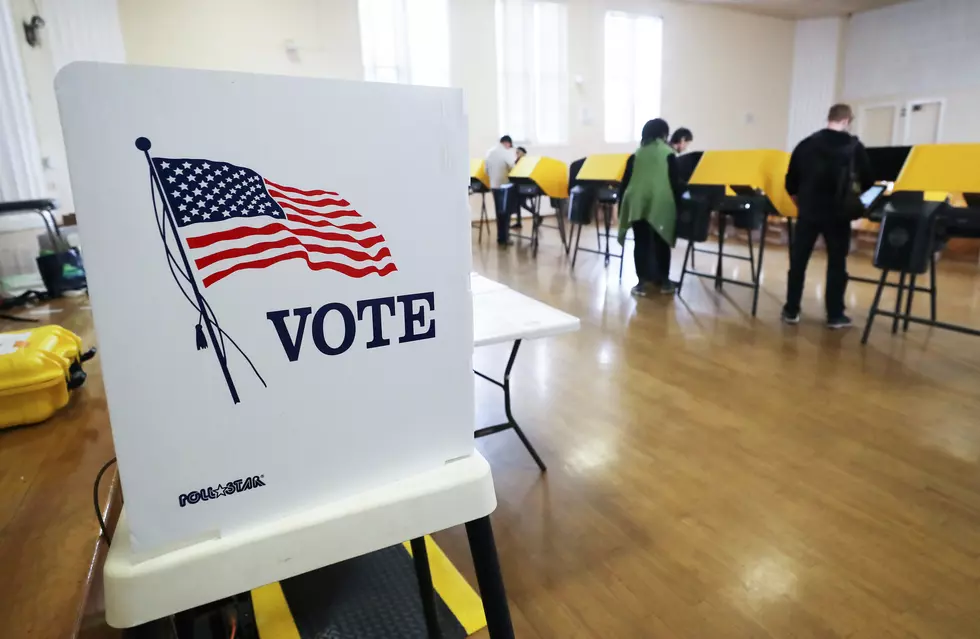 Rochester School Board Vote Expected Tonight on Levy Referendum
(Photo by Mario Tama/Getty Images)
Rochester, MN (KROC-AM News) - The Rochester School Board is expected to act this evening on a recommendation to hold a special election in November on a proposed $10 million property tax increase.
The elected officials were recently briefed on the recommendation from Superintendent Kent Pekel to request voter approval to increase property taxes to provide funding for technology-related initiatives. Those would include upgrades to the security of the district's school buildings and security upgrades for its computer networks, along with the purchase of computers and tablets for students and teachers.
Pekel says the school district currently spends about $7 million a year on technology and the proposed technology levy would free up those dollars from the general fund to address other aspects of the public school system's strategic plan. The levy would also provide about $3 million per year for the planned technology upgrades.
If the school board approves, the referendum would be scheduled to coincide with a special election already set by the Rochester City Council for a vote on extending the city's half-cent sales tax.
[podcastplayer id="5f6b577266f6297313f7fd22" item="62bf1d5b05fdef0fc4f285cf" the
13 Rochester Restaurants with the Best Outdoor Seating
Eating out on the patio at a restaurant is one of the best ways to enjoy warm weather in Minnesota. Check out the 13 Rochester, Minnesota restaurants with the best outdoor seating (in no particular order).