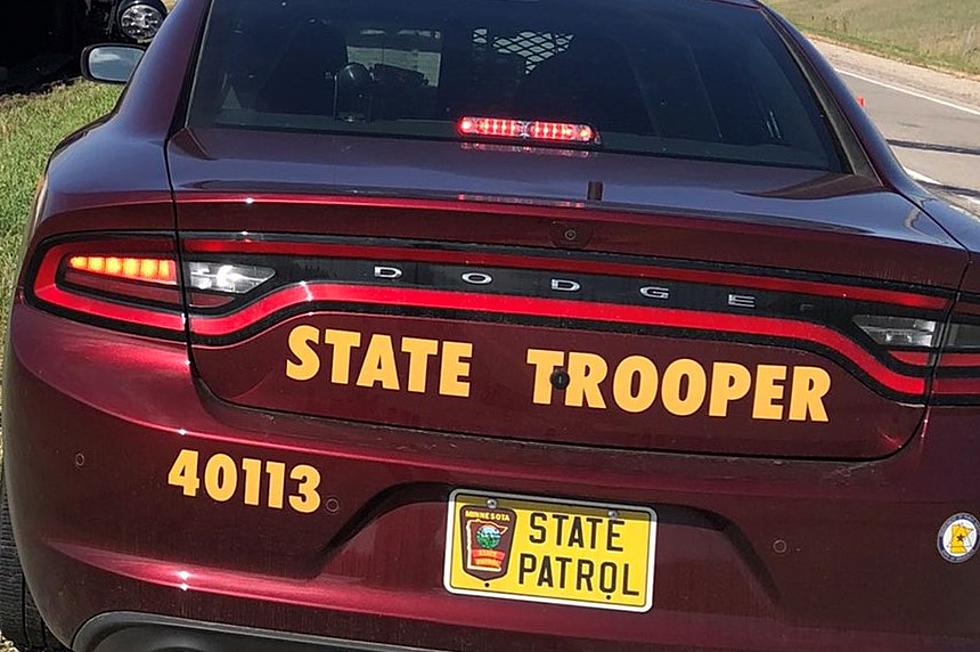 Alcohol Use Suspected in Southeast Minnesota Injury Crash
State Patrol photo (courtesy Sgt. Grabow-Twitter)
Dodge Center, MN (KROC-AM News)- The State Patrol says alcohol use is suspected in a two-vehicle crash that sent a Dodge County woman to the hospital Sunday evening. 
Emergency responders were dispatched to the crash shortly after 5:45 p.m. It happened in Dodge County. 
The collision happened at the intersection of Hwy. 56 and County Rd. 34, which is about three miles northwest of Dodge Center. The state crash report says an SUV was doing a u-turn when it collided with a northbound SUV. 
The driver of the northbound SUV, identified as 31-year-old Michelle Lynn Schultz of West Concord, was taken to St. Mary's Hospital in Rochester for treatment of non-life-threatening injuries. 
53-year-old Juan Ramon Gutierrez of Claremont has been identified as the driver of the SUV that was making a U-turn. He was not hurt but was suspected of being under the influence of alcohol at the time of the crash, the report says. 
Both drivers were buckled up. The Dodge County Sheriff's Office, Dodge County Fire Department and Dodge County Ambulance also responded to the two-vehicle crash.
Detour Dining: Off-the-Beaten-Path Restaurants You Must Try in South Dakota, Minnesota and Iowa
Beyond the well-traveled tourist paths, there's a whole different world of food exploration throughout South Dakota, Iowa and Minnesota. From tiny restaurants in historic towns serving up generations-old recipes to small town dive bars that not only have cheap, cold beer, but unique and unexpected homemade dishes.
We've created an exploration of off-the-beaten path restaurants nestled in the charming landscapes of the tri-state area. Take a detour from the ordinary and discover the extraordinary flavors as you travel the roads not-so-often traveled.
Gallery Credit: Karla Brown / Townsquare Media