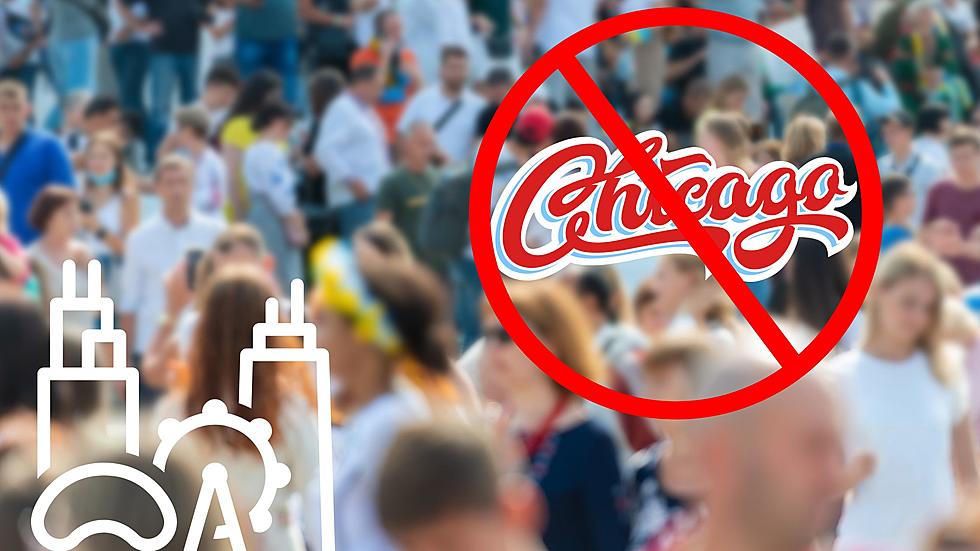 Chicago Illinois will be a DISASTER this Weekend
Canva.com
Chicago, Illinois is a tremendous place to visit (especially in the Summer) but this weekend the Second City will become an unimaginably awful place for regular people just trying to see a museum, a show, or a ball game...
I have written this warning before (why you shouldn't go to Chicago on August 19th-20th click here!) but there are two weekends every year I tell people NOT to travel to my favorite city in the world Chicago. Yes, I admit I am biased, I was born there and lived there for years and years before moving to the Quincy area, but you should not go to Chicago this weekend August 3rd through the 6th, it's Lollapalooza weekend...
On NBC Chicago they give out a list of all of the streets and roads that will be closed this weekend in the city for the gigantic music festival. On their site they say...
"One of the largest music festivals in the world is set to get underway in Chicago this week as approximately 400,000 people will descend on Grant Park for Lollapalooza, beginning Thursday. Road closures for the music festival, which features eight stages and more than 170 performances including headliners Kendrick Lamar, Billie Eilish and the Red Hot Chili Peppers..."
To see the full list of closures click here!
It's just like I said for Air and Water Show weekend later in August, if you are going for Lolla or the Air and Water Show then great! You will love it, and have fun, BUT if you were just trying to plan a weekend getaway to the city for drinks, a museum, some shopping, and a show it will be a NIGHTMARE...Drunk youths everywhere, Uber surging prices, Hotels booked full, and public transport swamped with people who are loud and barely clothed.
I love Chicago and will always tell people to go there, just not this weekend or later in the month during the Air and Water Show.
LOOK: Baby boomer baby names that have gone out of style
Using info from the Social Security Administration's baby name database,
Stacker
compiled a list of baby boomer baby names that have declined in popularity.