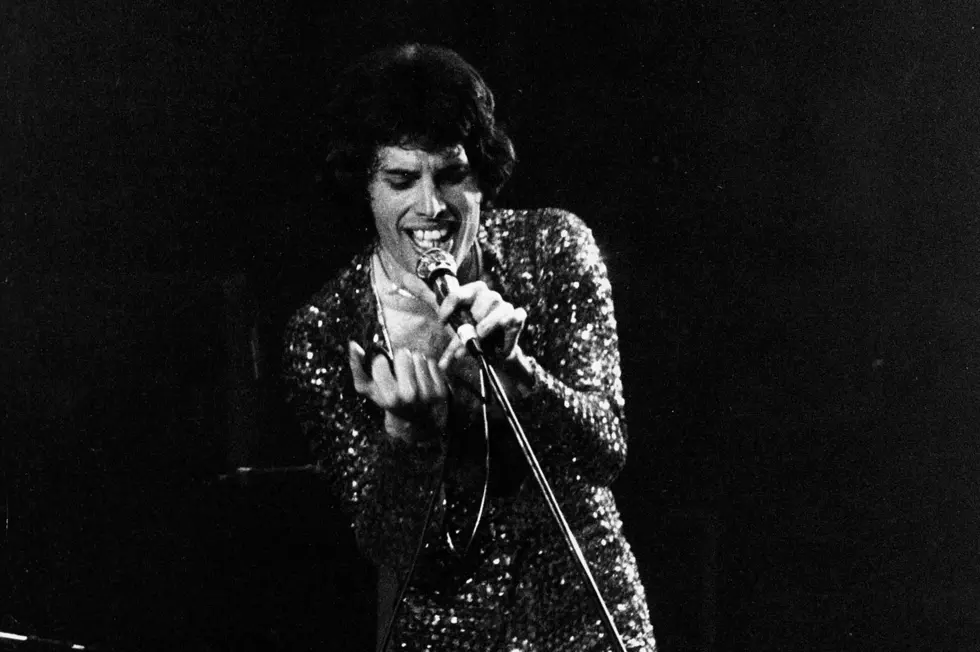 Why Is 'Fat Bottomed Girls' Missing From New Queen Compilation?
Gary Merrin, Getty Images
If you've spent any time perusing British tabloids over the past 24 hours, you may have been tricked into believing that a modified version of Queen's Greatest Hits omitting the song "Fat Bottomed Girls" is evidence of the so-called "woke agenda" taking hold of the music industry.
In reality, there's a perfectly reasonable (and less rage-inducing) explanation for the change.
Why Is 'Fat Bottomed Girls' Missing From New Queen Compilation?
The British rock giants' first greatest-hits compilation was recently made available on Yoto, a screen-free audio player for children that features audiobooks, music, radio, podcasts and more. Released in 1981, the original version of Greatest Hits featured 17 songs released between 1974 and 1980.
The collection sold more than 25 million copies worldwide and remains the bestselling album of all time in Queen's native United Kingdom. The newly released version of Greatest Hits that appears on Yoto is virtually the same as the original incarnation, except for the omission of "Fat Bottomed Girls."
Some publications have tried to blow this alteration out of proportion, such as the Daily Mail, which published the self-satisfied headline "We Will Woke You! Queen Song 'Fat Bottomed Girls' Is Mysteriously Dropped From the Group's New Greatest Hits Collection."
Contrary to what the Daily Mail had to say, the decision is neither woke nor mysterious. Instead, the omission of "Fat Bottomed Girls" was intended to keep the Yoto version of Greatest Hits as kid-friendly as possible to comply with the platform's entire mission statement. (A rep for guitarist Brian May also confirmed to TMZ that the band signed off on the decision.) Regardless of one's thoughts on the decision, it's not difficult to see how lyrics like "Left alone with big fat Fanny / She was such a naughty nanny / Heap big woman, you made a bad boy out of me" could be perceived as a little too saucy for young listeners.
Watch Queen's 'Fat Bottomed Girls' Video
And lest anybody accuse Yoto of trying to completely sanitize Queen's discography, the platform issued the following disclaimer on their Greatest Hits: "Please note that the lyrics in some of these songs contain adult themes, including occasional references to violence and drugs. These are the original and unedited recordings. Whilst no swear words are used parental discretion is advised when playing this content to or around younger children."
Fans who still can't get over the omission can save themselves a lot of hand-wringing by heading to the nearest record store, where they can surely find a used copy of the bestselling album for just a few pounds.
Queen Albums Ranked