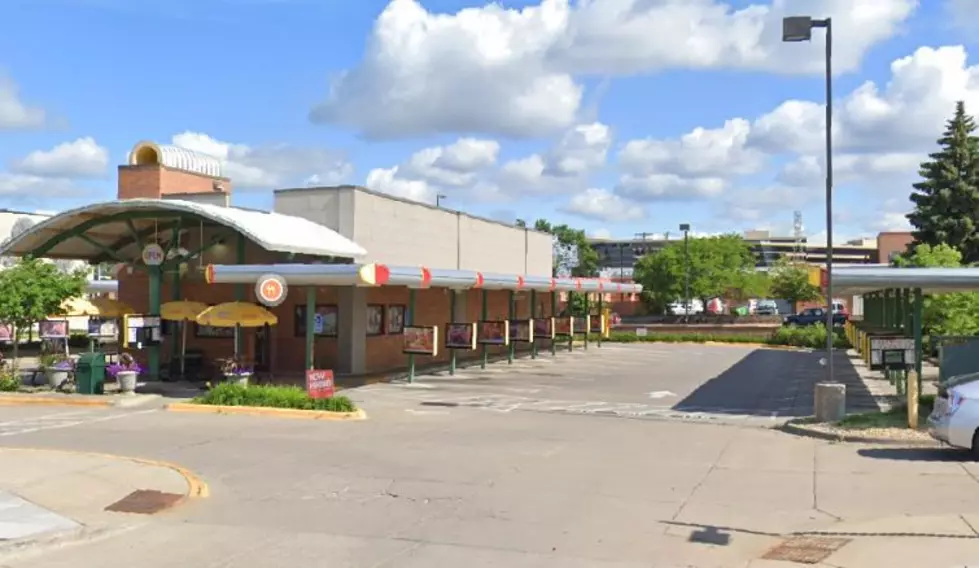 Is Rochester, Minnesota a Drive-In Restaurant Desert?
Google Maps
I would consider Rochester, Minnesota a drive-in restaurant desert. Classic drive-in restaurants are so fun and we don't have any in town! There's one drive-in restaurant that used to be in Rochester, so we'll talk about that. I also want to talk about drive-in restaurants that should come to Rochester and ones that we can take a trip to around Minnesota.
A classic drive-in restaurant is where you park your car next to a menu, you order through a speaker system like at a drive-thru (or I think there are some, where people come out to take your order from your car?), then your food is brought out to your car and you eat! I've only ever been to one drive-in that I can remember, and that's a Sonic. Even though it's simple and maybe silly sounding, eating restaurant food in your car just feels different for some reason. Which is why people love them! And why Rochester needs at least one!
So the drive-in restaurant that Rochester used to have was an A&W drive-in location. That restaurant eventually closed and was purchased by a couple that turned it into Roscoe's BBQ. Maybe this will be controversial, but I won't be considering Roscoe's a classic drive-in restaurant because they took down the drive-in section of the former A&W. They turned it into a restaurant where you walk up to it, there's no dine-in option, but that's not what I'm going for here.
Which brings me to the drive-in restaurants that I think should come to Rochester! There's an A&W at the Apache Mall, but we need a classic A&W drive-in restaurant. I'm pretty sure the root beer tastes better if you drink it in your car. I also would love to see a Sonic in Rochester.
There are plenty of drive-ins around Minnesota that we can stop by in the meantime. Faribault and Spring Valley have classic A&W drive-in restaurants. Taylors Falls has one simply called The Drive-In Restaurant, Brooklyn Park's is called Wagner's Drive-In, there's Minnetonka Drive-In in Spring Park, and Barney's in Waseca. There's also Peppermint Twist in Delano but they're temporarily closed right now.
What drive-in restaurant do you think should come to Rochester? Whatever drive-in restaurant you're going to, you'll need money to pay for it, so we'll hook you up. You could win up to $10,000! Go HERE to get all of the details.
I feel like drive-ins and Guy Fieri go hand in hand because of his show 'Diners, Drive-Ins, and Dives'. 87 different Minnesota restaurants have been featured on that show! Below, you can check out 7 Twin Cities restaurants out of those 87 that Guy says you have to check out.
NEXT UP: 7 Twin-Cities Restaurants Recommended By Guy Fieri
More From Sasquatch 107.7 - The Rock of Rochester