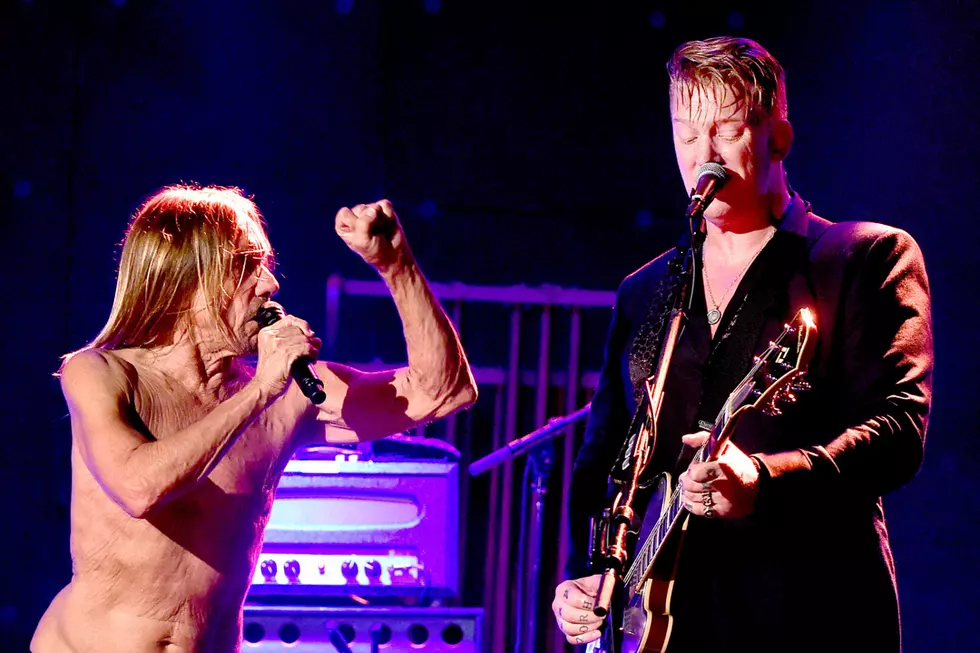 Watch the Trailer for Iggy Pop and Josh Homme's 'American Valhalla' Documentary
Kevin Winter, Getty Images
The collaboration between Iggy Pop and Josh Homme that resulted in 2016's Post Pop Depression has been chronicled in an upcoming documentary called American Valhalla, so named after one of the album's songs. You can watch the trailer for it above.
In the clip, Pop admits that he looked to Homme because the reunion of the Stooges, which lasted from 2003-16, had become confining. "I became one of those singers whose career is a slave to his band," he said. "I wanted an emotional escape, so I decided I had to strike out on my own, live and on record, to see what I was worth."
For Homme, the opportunity to work was a dream come true. "When he texted me about recording together, I was just like [explosion]," Homme says in the clip. "You're in the Stooges. I'm in Queens [of the Stone Age]. And those are heavy things. Just hearing his voice, I could barely concentrate."
Homme also recognized the challenge inherent in working with a legend like Pop. "I mean, how do you out-rock the Stooges?" he asked. "The idea isn't to blend; the idea is to take your breath away."
In addition to filming the recording sessions, American Valhalla also takes fans inside their world tour which resulted in the Live at Royal Albert Hall video and album. As of now, the movie does not have an official release date, but a graphic at the trailer's close reveals that it is "coming soon to cinemas worldwide."
Iggy Pop Albums Ranked in Order of Awesomeness
More From Sasquatch 107.7 - The Rock of Rochester