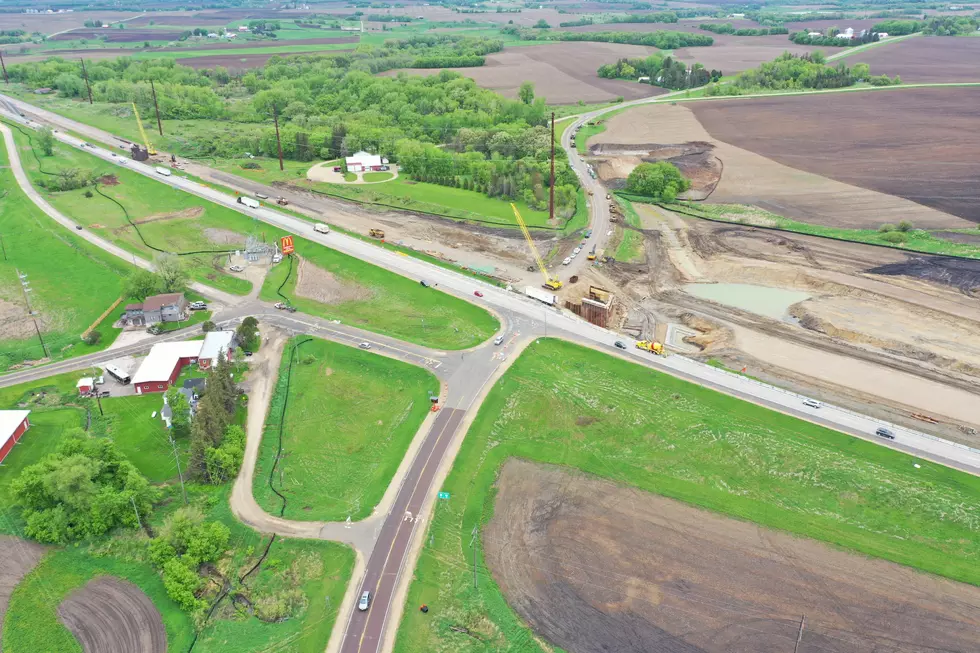 Hwy. 52 Project North of Rochester Progressing
MnDOT
Zumbrota, MN (KROC-AM News)- Work is progressing on a project meant to improve the southbound lanes of Hwy. 52 between Zumbrota and Cannon Falls. 
An update from MnDOT says crews will begin paving an over six mile stretch of the highway between County Roads 1 and 50 in Goodhue County. Officials are advising motorists to prepare for a steady flow of dump trucks in the work zone. 
Drivers are asked to continue following the marked detour and to not follow the trucks into the construction area. MnDOT says the Hwy. 57/County Rd. 8 interchange with Hwy. 52 in Hader is expected to reopen next month. 
The 2022 construction season was the second year of the three-year project. Since April crews have worked on reconstructing the southbound lanes of 52, building the new interchange at Hwy. 57, replacing the Hwy. 52 southbound bridge at Hwy. 60 and connecting Goodhue County Rd. 14 with frontage roads and cul de sacs. 
The project's final year includes the replacement of several bridges for both directions of Hwy. 52, more reconstruction for the highway's southbound lanes and the installation of a noise barrier in Zumbrota.
The 10 Biggest Employers in The Rochester Minnesota Area
More From Sasquatch 107.7 - The Rock of Rochester