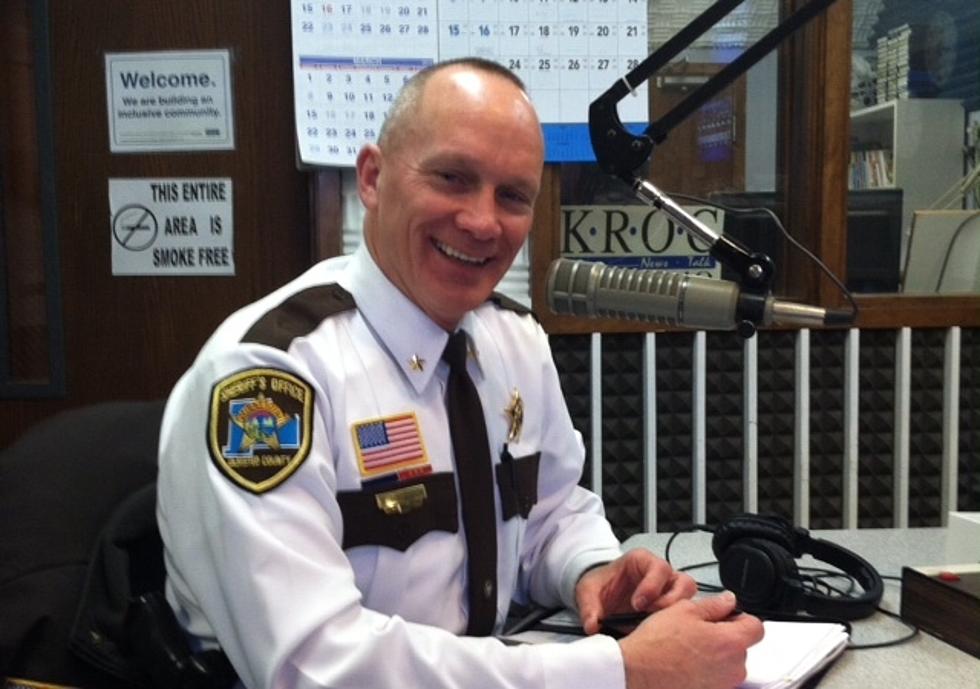 Gun Permit Applications Overwhelming Olmsted Sheriff's Office
Sheriff Torgerson/KROC AM
Enter your number to get our free mobile app
Rochester, MN (KROC-AM News) - Olmsted County Sheriff Kevin Torgerson says his office is getting slammed with applications for permits to purchase and carry firearms.
Torgerson says, when compared to an average year, the number of new applications is up between 200 and 300-percent. He says applications are typically higher on election years and the increase is larger when there is a presidential election, but the jump in applications this year is unprecedented and is creating a serious backlog.
The duties of processing firearm permit applications are normally handled by one member of the detention center staff who is assisted in either part or full time by another staff member during busy periods. The Sheriff says he currently has three staff members working on the applications full-time and they cannot keep up with the demand and meet the 30-day time limit for processing the applications mandated by state law.
He notes the COVID-19 pandemic has complicated the process because a person seeking a permit to carry must apply in person and that now requires an appointment to maintain safe social distancing. The Sheriff says the appointment calendar is currently scheduled out into January. He is advising anyone needing to renew a permit to make an appointment as early as possible during the 90-days preceding the expiration date of their current permit.
Sheriff Torgerson says his staff is exploring options for temporarily boosting the processing staff by one or two positions in an effort to shrink the backlog, but the plans are still in the discussion stage.
or listen to the segments about the flood of gun permit applications using the player below:
CHECK THIS OUT: Escape Minnesota Without Leaving the State by Visiting these 10 Places
More From Sasquatch 107.7 - The Rock of Rochester