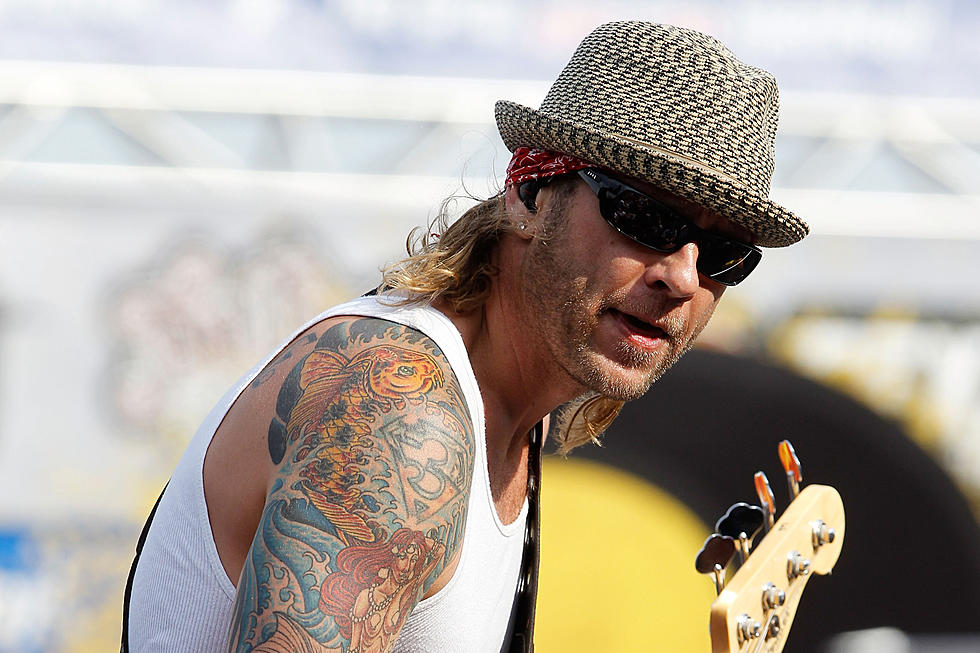 Former 3 Doors Down Bassist Todd Harrell Arrested for Sending Narcotics to Prison
Matthew Stockman, Getty Images
Back in June, former 3 Doors Down bassist Todd Harrell was arrested for illegally possessing a firearm. Police also found marijuana on the musician. Now, the trouble-prone rocker is in even more hot water. On Friday (Aug. 3) Harrell was arrested after allegedly introducing narcotics into a correctional facility.
Sheriff Mike Ezell told the local press that the drugs were discovered during a screening of mail sent to the jail. Harrell could face up to seven years in prison if convicted of the charges.
The bassist hasn't played in 3 Doors Down since 2013 when he was suspended following his second DUI, which resulted in a deadly car accident. After the crash, Harrell allegedly told police he had been drinking hard cider and taking the prescription painkiller Lortab and the anxiety drug Xanax. He was charged with vehicular homicide and received a two-year prison sentence.
3 Doors Down, the only rock band to play President Trump's inauguration, have landed mainstream hits with the songs "Kryptonite," "When I'm Gone" and "Here Without You."
Although 3 Doors Down were criticized by many for being the only rock band to accept an invitation to play the president's inauguration, following their performance the band's Greatest Hits album resurfaced on the Billboard 200 at No. 94. The record, which came out in 2012, had previously peaked at No. 100 and had been off the chart since April 2016.
3 Doors Down formed in 1996 and released its sixth and most recent album Us and the Night in 2016.
3 Doors Down Discuss Former Bassist Todd Harrell in a 2016 Interview
More From Sasquatch 107.7 - The Rock of Rochester