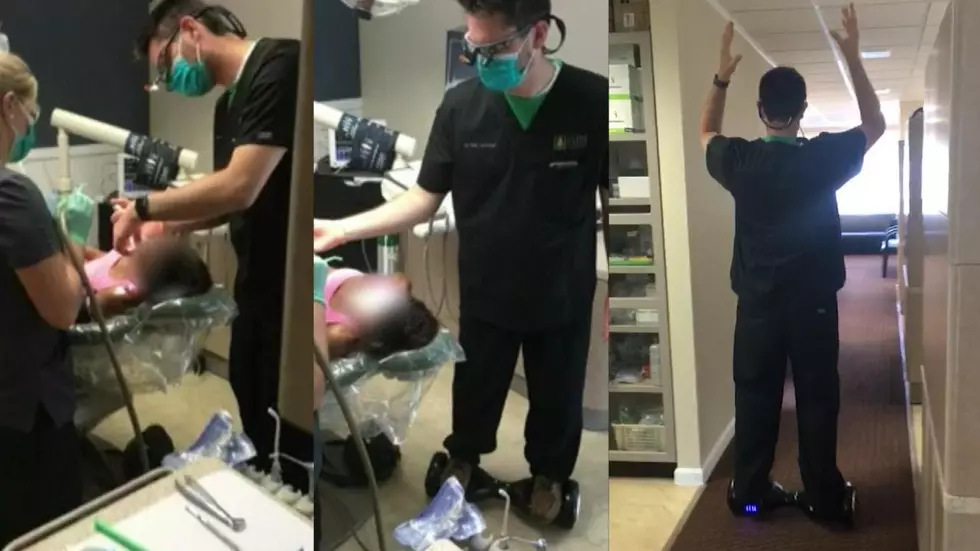 Dentist Who Removed Tooth While on a Hoverboard Sentenced to 12 Years in Prison
Inside Edition via YouTube
A dentist in Alaska has been sentenced to 12 years in prison because of a viral video in 2017 that showed him performing a tooth extraction while riding on a hoverboard.
Seth Lookhart, 35, has been convicted of dozens of charges that include Medicaid fraud, reckless endangerment, and unlawful dental acts.
Lookhart won't be able to practice dentistry for years after he's released from prison either, due to a 10-year probation following his release.
"While I do not doubt that I was able to render care and alleviate the pain to many people who were in dire need, I also know that I could have and should have maintained better discipline and focus while serving a patient base I came to love," Lookhart said in a prepared apology in court.
Apparently, the day of the video, he had been riding from patient to patient for most of the day. He had sent the video to multiple people.
Enter your number to get our free mobile app
KEEP LOOKING: See what 50 company logos looked like then and now
More From Sasquatch 107.7 - The Rock of Rochester