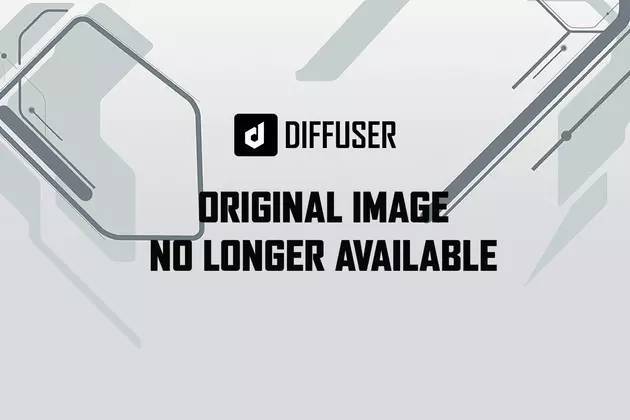 UPDATE: CeeLo Green's Exploding Cell Phone Video Was Staged, Not Real
A video supposedly showing CeeLo Green of Gnarls Barkley and The Voice fame being seriously injured when a cell phone exploded in his face has been revealed as staged footage for an upcoming video.
The video was posted to Instagram yesterday (Dec. 17) by rapper Philly Chase. It appears to be security camera footage of a studio where Green is working. After several visitors leave, he picks up his phone and moves his chair away from the console. Then the phone explodes, and Green falls to the floor, motionless as the video ends.
"I just want to let everybody know that I am alive, and I'm well, and I'm OK," Green said in a new Facebook Live post explaining the footage. "Truthfully, I'm really upset that anybody had to be emotionally disturbed by what they saw today. What you saw today was a clip from a smaller video that we were shooting for a new project I'm doing called Gnarly Davidson. It's supposed to set up and introduce the new character identity…I want to just thank everybody for their love and support and concern…I've had a very difficult day dealing with everything."
Back in September, the Samsung Galaxy Note7 phone was recalled, only a month after its release, due to a defect in the battery that caused it to catch fire. Although the company issued new phones with different batteries, problems persisted with the replacements and the model was discontinued. Samsung announced that, this coming Monday (Dec. 19), they were planning to officially disable all unreturned phones via a software update that would prevent the battery from charging and "eliminate their ability to work as mobile devices." They added that 93 percent of all of the phones they've sold have been returned.
Originally a member of the Atlanta hip-hop group Goodie Mob, Green formed Gnarls Barkley with producer Danger Mouse in 2006 and hit paydirt immediately with the hit "Crazy." As a solo act, he's best known for his 2010 smash "F— You," whose radio edit was called "Forget You."
The Top 40 Albums of 2016
More From Sasquatch 107.7 - The Rock of Rochester