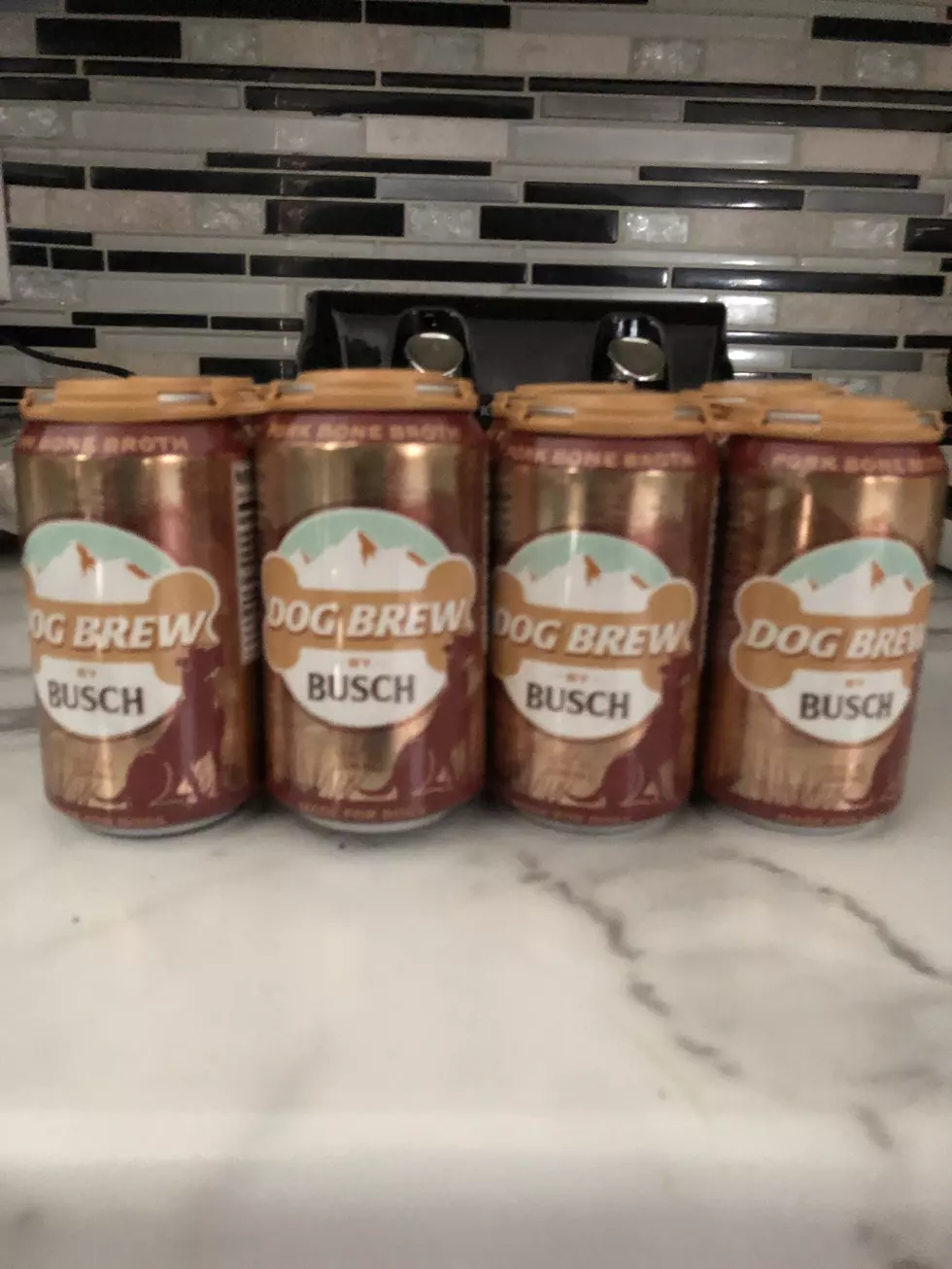 Busch Dog Brew: A Review of Busch's Latest Release
TSM/Jarred Becker
Busch Beer is no strangers to trying, and marketing, new and fun things. When they announced that they were making a brew specifically for dogs, I knew I had to get it for my 4-legged friend.
Back in August, Busch announced they created a special brew for pups to enjoy with their owners and I jumped all over the idea and bought two cases. I was lucky enough to order some before they sold out and it finally came in yesterday. The 'Dog Brew by Busch' does not contain any alcohol or carbonation so one does not have to worry about that when cracking open a cold one for their pup.
But the big question is, what does it taste like? Well, I did give it a little taste since I was curious myself. The best way to explain the Dog Brew's taste is a less salty beef broth. It's made with bone-in pork butt, whole corn, celery, basil, mint, turmeric, ginger and water. According to Busch's FAQs about if humans can drink the Dog Brew, they said "Suuure, if that's what you're into! We here at Busch do not judge. BUT this bone broth is made for a dog's refined palate. You may find it pretty bland.", and they are right it was pretty bland but my pup loved it.
The first batch of the 'Nectar of the Dogs' is currently sold out, BUT Busch is brewing up more. You are able to join the wait list by clicking here if you are interested in picking up a pack for Fido or Fifi!
Enter your number to get our free mobile app
JUST LISTED: HGTV stars of 'Stay or Sell' are Selling Their Million-Dollar Minnesota Home
Wake up with Jarred Becker every weekday morning from 6a-10a on AM 1390 KRFO
Connect with me on Social Media!
Twitter - @Jarred_Becker
Facebook - Jarred Becker
More From Sasquatch 107.7 - The Rock of Rochester