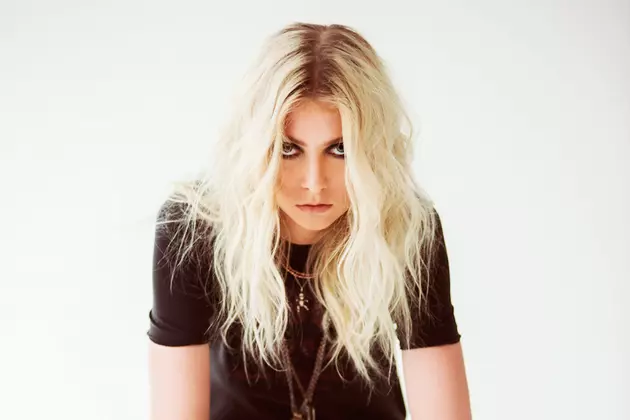 Battle Royale: The Pretty Reckless Enter Video Countdown Hall of Fame With 'Oh My God'
Razor & Tie
Congrats are in order for The Pretty Reckless, who finished off their fifth straight week at No. 1 on the Loudwire Battle Royale Video Countdown, which makes them now eligible to be retired to the Battle Royale Hall of Fame. The strongest competition this week came from Earthside's "A Day in Static" video which is holding strong at No. 2.
Elsewhere on the Battle Royale, it was a huge week for new clips. Black Stone Cherry lead the way as "Cheaper to Drink Alone" arrived at No. 3. One spot back at No. 4 is Rachel Lorin's "I Hate You." Meanwhile, further down, Otep's "Equal Rights Equal Lefts" placed eighth and Vajra's "The Mirror" slips in at No. 9. See all of the Battle Royale Video Countdown Top 10 clips below.
Will there be a big turnover next week as well? At the Drive In ("Hostage Stamps"), The Dead Rabbits ("This Emptiness"), Falling in Reverse ("Coming Home"), Reality Slap ("Blaze"), Red Sun Rising ("Uninvited"), Thrice ("Hurricane") and Wakrat ("Sober Addiction") all make their debuts in the voting. You can see those clips, along with every eligible video, by clicking on the links in the poll at the bottom of this post. You can vote for your favorite clips once per hour through the deadline of Friday, April 14 at 11AM ET, so make those votes count.
8

"Equal Rights Equal Lefts"

Otep

5

"Heart of War"

Message From Sylvia

4

3

"Cheaper to Drink Alone"

Black Stone Cherry

2

"A Dream in Static"

Earthside featuring Daniel Tompkins

1

"Oh My God"

The Pretty Reckless
More From Sasquatch 107.7 - The Rock of Rochester