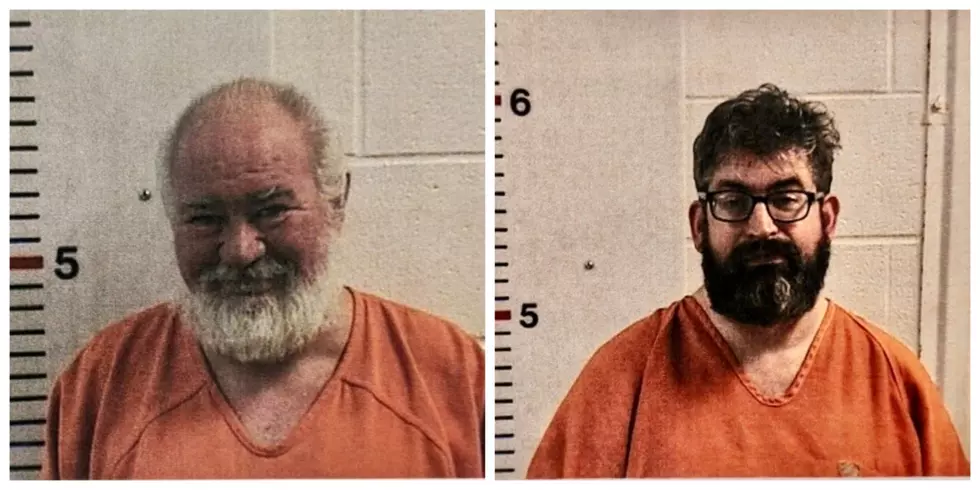 2 Men Arrested After Cutting Off Man's Junk, Claim Man Was Willing Participant
LeFlore County Sheriff Department
Two Oklahoma men were arrested on a slew of charges, including desecration of a human member and outraging public decency with gross injury.
LeFlore County Sheriff Rodney Derryberry said a person was dropped off at McAlester Hospital on October 14th. The person had a "crude surgical procedure" performed, which Sheriff Derryberry described "Evidently it was not done by professionals."
The following day, the hospital staff called with the names of two suspects, as well as an address.
Later that day, officers went to the 21-acre property to serve search warrants, but the suspects had left to go to the hospital and check on the victim.
McAlester police arrested the men and found evidence of criminal and drugs.
Sheriff Derryberry confirmed in a press release,  "a man's penis was cut off, and the victim was a willing participant in the dismemberment."
The Oklahoma State Bureau of Investigation is helping out with the investigation, because of hard drives that may contain information linking to other victims.
The suspects, Bobby Lee Allen, 53, and Thomas Evans Gates, 42, were charged with:
Medical battery
Aggravated maiming
Assault/Battery with a dangerous weapon resulting in bodily injury
Conspiracy
Desecration of a human member
Outraging public decency with gross injury
Possession of controlled/dangerous substance.
So far the victim hasn't been charged with any crime.
Enter your number to get our free mobile app
Celebs Share Their Personal Paranormal Stories
More From Sasquatch 107.7 - The Rock of Rochester