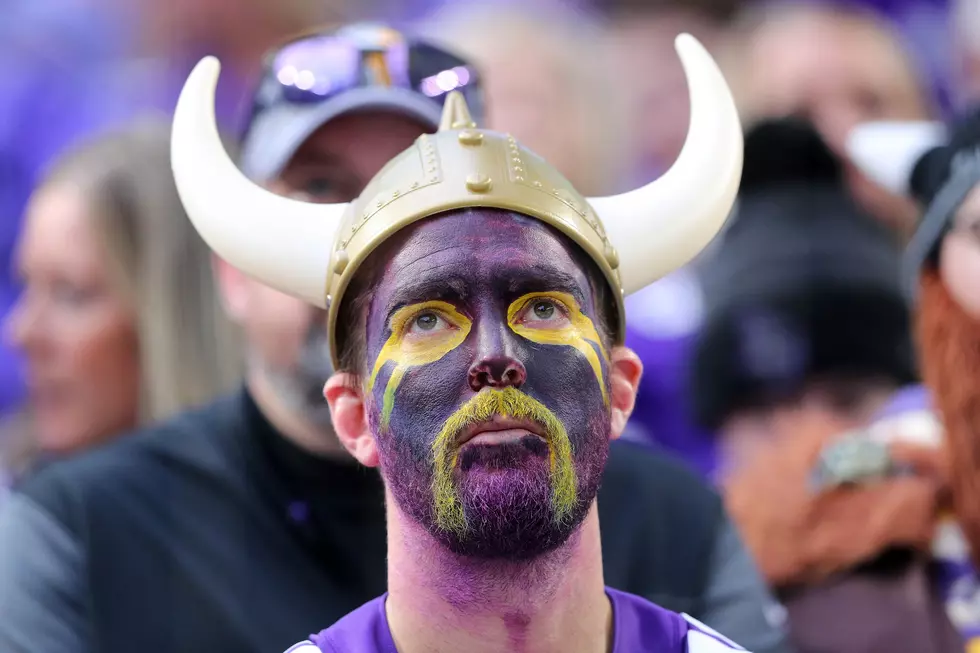 10 Things Minnesotans Do On Super Bowl Sunday
Getty Images
Sadly, the Minnesota Vikings have yet to win a Super Bowl...but, that's a conversation for another time. We don't want to bring up old stuff. But, even though our team isn't playing this weekend, you can bet we will still be watching. Minnesotans aren't like other football fans though. There are 10 things we do at Super Bowl parties that are kind of unique to us.
Enter your number to get our free mobile app
1. You can bet we'll we'll be complaining about the cold weather. This is going to be a bigger topic than the actual Super Bowl this weekend. Temperatures will be well into the below zero range.
2. We all will be using all of our crock pots...and most definitely the football shaped one. Honestly, this is the main event of the year for your Minnesota crock pot. It'll be earning its keep this weekend. Scrubbing off old crusted hot dish is the worst. job. ever.
3. You'll be cleaning up muddy puddles in their entryway. Honestly, this is probably the worst thing about the Super Bowl...so many mud puddles everywhere from so many shoes. Your socks will get wet. I promise.
4. We'll be constructing coat mountain. If you've ever hosted or been to a Super Bowl party, you know Minnesotans have a designated room where we just pile up all of the coats. Bonus points if you've temporarily lost a pet in coat mountain.
5. You'll be digging out your best comfort food recipes. You know those church cook books we've all got laying around from that garage sale your grandma bought it at and gave to you? Well, this weekend it's coming in handy because they always have the BEST comfort food recipes.
6. You'll have a potentially dangerous power strip situation going on. Your crock pots need to be plugged in somewhere. Thank goodness we've got a stash of extra power strips and extension cords. You may want to have the fire department on speed dial.
7. You'll be drinking Minnesota beer. We love Minnesota beer...and it's a beer drinking holiday. We don't need to explain more.
8. You'll be wearing your Vikings jersey even though the Vikings aren't in the Super Bowl. We all do it.
9. You will be shuffling cars around in the driveway. Never show up to a Minnesota Super Bowl party early expecting to leave early. Sorry, early birds get parked in. You'll offend everyone if you make them do the car shuffle.
10. You'll probably call it an early night. Chances are, you won't stay at your Super Bowl party to the bitter end. You'll leave sometime after halftime but definitely before the game is over. You'll use your kids, work or your pets as an excuse.
7 Things Minnesotans Miss Most About Summer in the Dead of Winter
More From Sasquatch 107.7 - The Rock of Rochester