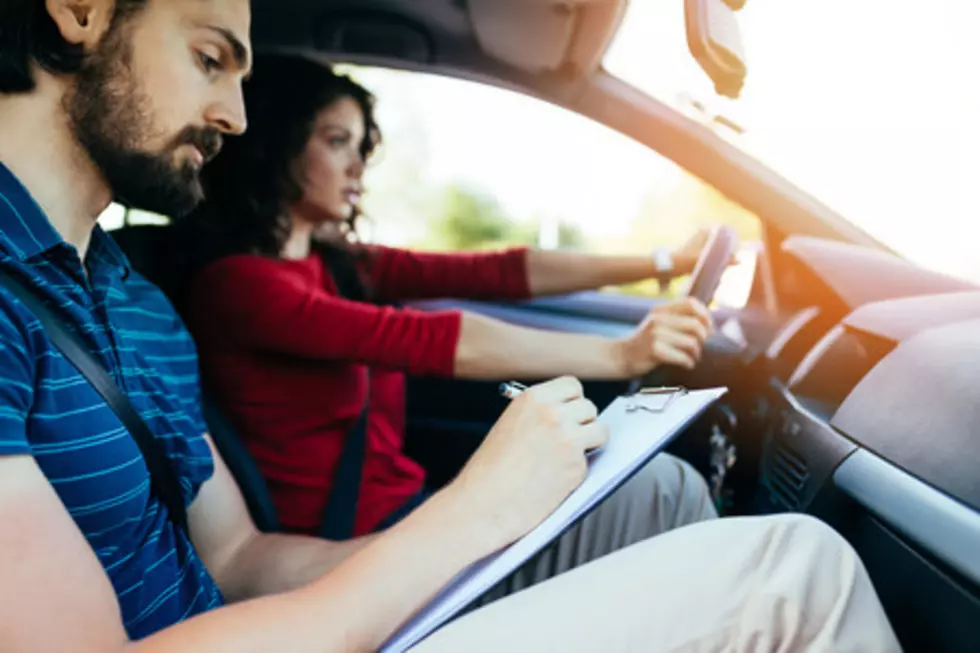 Written Drivers License Test Goes Online Thursday in Minnesota
ThinkStock
Enter your number to get our free mobile app
Starting this week, you'll be able to take the written test needed to get a learner's permit or regular driver's license anywhere there's internet access in Minnesota.
Getting a driver's license in Minnesota takes two separate tests: Of course, there's the always-fun road test, which you still need to schedule ahead time and is administered by a DVS examiner sitting shotgun next to you as you navigate various traffic situations behind the wheel. But first, you need to take the written knowledge test. And starting Thursday, October 8th, you'll be able to do that online here in Minnesota.
I remember when I moved to Minnesota around 10 years ago and needed to get my Minnesota driver's license. Because I already had my Wisconsin license with motorcycle endorsement, I thought I'd just have to fill out a few forms, pay a fee and I'd be on my way. Wrong. I STILL had to take the Minnesota written tests for both-- and, as I sheepishly admit, they were both tougher than I thought they would be. But I did pass... thankfully!
For more information, check out drive.mn.gov and click on the 'Take a Class D Knowledge Test' link. After you're signed up, here's how the Minnesota DPS-DVS says the new online written knowledge test will work:
Online testing will be available Monday through Saturday from 6 a.m. to 11 p.m. 
Once a person logs into the testing site they have 30 minutes to complete the test before it will time out. 
When the test is complete, DPS-DVS records the test results in the driver services system.
If they pass the test, the applicant should complete the pre-application online at drive.mn.gov before visiting an office to complete their driver's permit application.  
If they fail the test, the applicant must follow DPS-DVS guidelines and restart the process to take the test again. A person can only take one test per day and is only eligible to complete two test attempts online. In the case of two failed tests, they will need to schedule an appointment for a third test at an open exam station and pay a $10 fee. 
And, if you're already a licensed driver here in the Land of 10,000 Lakes, keep scrolling to see how much of a true Minnesotan you REALLY are-- by seeing how many of these unique-to-Minnesota sayings you've said...
SPEAK UP: 10 Unique Things You Only Say If You're In Minnesota
More From Sasquatch 107.7 - The Rock of Rochester