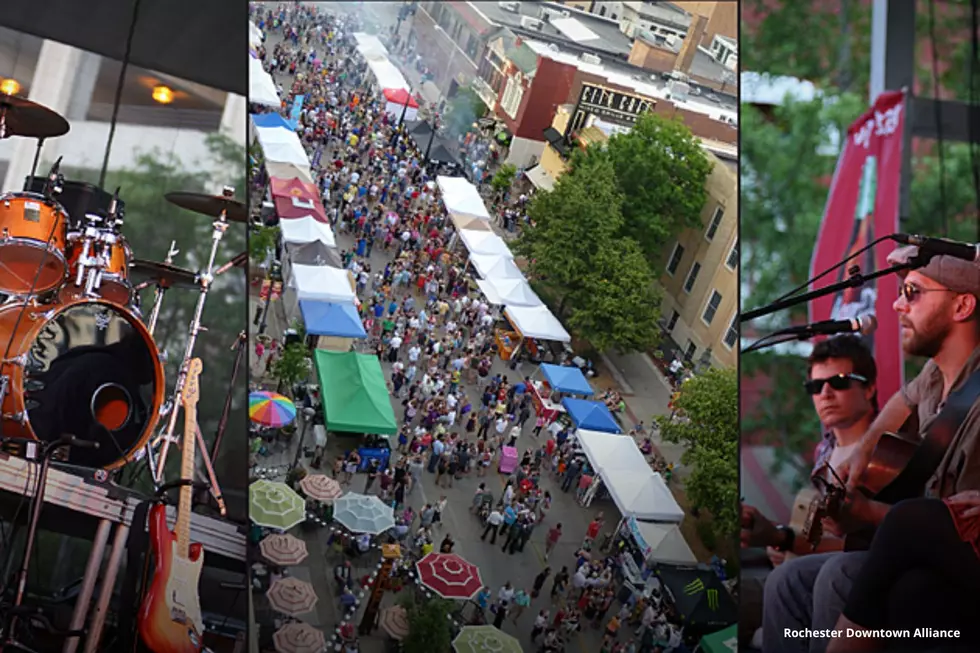 Everything You Need to Know About Thursdays Downtown in Rochester
Rochester Downtown Alliance
So sorry if you heard me screaming during my radio show today but one of the best events ever in Southeast Minnesota is happening every Thursday in Downtown Rochester, Minnesota!!!!  Ok, I'm not really sorry.  This event is too amazing to be sorry.
Thursdays Downtown in Back and Full of Fun in Rochester, Minnesota
No need to make lunch or dinner on Thursdays in Rochester, just go down to Thursdays Downtown!  Here are a few details from the Rochester Downtown Alliance to know and a list of what you should bring with you:
When: Every Thursday from June 16 through August 18, 2022
Time: 11 a.m. to 8:30 p.m.
Where: 1st Avenue Southwest, 3rd Street Southwest, and Peace Plaza
Check out the interactive map of the event here.
10 Things to Know about Thursdays Downtown in Rochester, Minnesota
One of the best events in Rochester, Minnesota is back on the calendar. Here are 10 things to know before you head out to enjoy the fun at Thursdays Downtown.
Did you know that there is something new at Thursdays Downtown in Rochester?
A lot of Thursdays Downtown will look familiar this year.  But, some amazing individuals have come up with a new feature that's just for families that I'm sure your little ones will love.  Learn more about the new feature at Thursdays Downtown here.
Golf at 8 Courses in Southeast Minnesota for Just $99
Remember when the North Target in Rochester was where Hobby Lobby is now?
Rochester is known for two things - Mayo Clinic and having lots of construction.  Ok, we probably have a few more fun facts about our town but the fact is, our town has changed a lot through the years.  We've got bars that are now providing funeral services and schools that have disappeared from our map and roads that have completely changed.
Wow! Check out how Rochester has changed throughout the years in these Google photos.
As we are soaring down Hwy 52, it is hard to imagine what life was like in our town before the Target store was built where it is today. Or the house that you live in now, at one point in town, that wasn't there. In fact, Rochester has grown so fast throughout the years, most of our houses weren't even around 50 years ago! Don't believe me? Look through these photos to get a glimpse of what Rochester was like years ago.
More From Sasquatch 107.7 - The Rock of Rochester