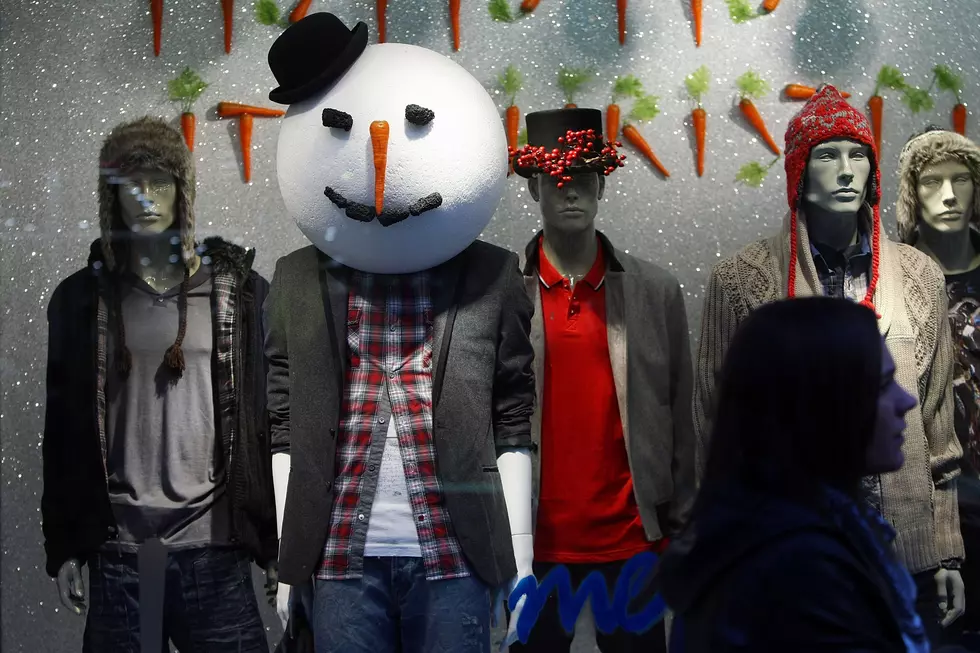 Watch Out! Rochester, Minnesota Mannequins Could Be Watching You!
Getty Images
Enter your number to get our free mobile app
Let's say you're Christmas shopping in Downtown Rochester, and you feel like a mannequin's eyes are following you. Do you brush it off and figure you're just tired (or maybe you have the mask over your  eyes instead of your nose and mouth)? You may not be imagining it.
High-fashion mannequin maker Almax has released mannequins that don't just look good, but also look...The new $5000 EyeSee mannequins contain cameras in their eyes that are connected to facial recognition software that analyzes customers' faces, classifying them by age, sex, race, and ethnicity.  (source)
Bionic Mannequins Spy on Shoppers to Boost Luxury Sales
So it's isn't just a security thing, it's a way for stores to watch your every move to make more money off you. But can't they do that with those cameras in the ceiling? Not as well because they are not at eye level.
Do these spooky-spy-equins work? Again from Bloomberg.
The mannequin, which went on sale last December and is now being used in three European countries and the U.S., has led one outlet to adjust its window displays after revealing that men who shopped in the first two days of a sale spent more than women, according to Almax. (source)
It's not likely they'll be used in Rochester any time soon, though Minneapolis is a good guess. Macy's and JCPenney are big enough to buy them and maybe they'd send  them around to see what's going on in the smaller towns.
Either way, keep an eye out for a mannequins eye keeping an eye out for you.
Minnesota Drive-Thru Light Displays You Need to Check Out in 2020
More From Sasquatch 107.7 - The Rock of Rochester