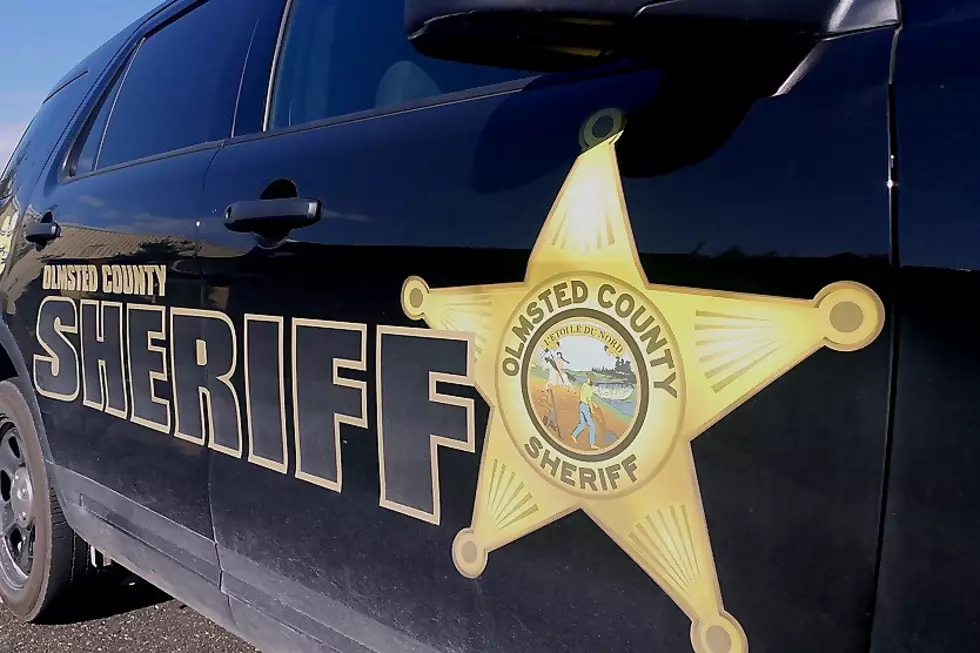 Warrant Wednesday from Olmsted County Sheriff's Office (PHOTOS)
photo by Andy Brownell
It's time for another Olmsted County Sheriff's Office Warrant Wednesday where we feature the warrants selected by the Sheriff's Office. (accurate as of publishing date, June 2, 2021).
Today's warrants include...
Felony - Burglary
Felony - Terroristic Threats
Felony - Felony Meth Possession
Although it's been added to each image, a reminder. If you recognize someone, it's not your job to approach them, try to detain them, or do anything other than call the Olmsted County Sheriff's Office and let them know your info.
LOOK: Highlighted Warrants for Goodhue Couny (as of August 25, 2021)
This week, just the
Goodhue County Sheriff's Office
shared warrants. They are selected by each office and do not necessarily represent "most wanted" in either county.
If you see any of these people, do not approach or attempt to apprehend them. Instead, in Olmsted County, during weekdays call 507-328-6830. After 5 PM and on weekends, call 507-328-6800. In Goodhue County, call 651-358-3155.
As always, in an emergency, call 911.
The goal from both offices is to create awareness so these individuals can be found.
This gallery is of individuals wanted as of August 25, 2021. If you are viewing this gallery at any time after that date, the warrants listed could be settled.
If you see any of these individuals during weekdays call the Olmsted County Sheriff's Office at 507-328-6830. If it's after 5 PM and on weekends, call 507-328-6800.
Speaking of wanted individuals...
A Minnesota man who recently moved to California has disappeared and authorities are asking the public's help in trying to locate him.
The Minnesota Department of Corrections issued the request for 55-year-old Robert Thomas Baca. He was released from the Minnesota DOC last October and his supervision was later transferred to the Department of Corrections in San Bernardino, California.
Baca has links to family members there and in Nebraska as well as historical ties to the Detroit Lakes, Minnesota area. Anyone with information on the whereabouts or activities of Baca is asked to call 911, the Minnesota Department of Corrections Fugitive Hot Line 651-603-0026. (KEEP READING: Minnesota Sex Offender Now a Fugitive)
As always, if you have a comment, complaint, or concern about something I wrote here, please let me know: james.rabe@townsquaremedia.com
Listen to James Rabe Monday, Wednesday, and Friday from 11-Noon on KROC AM 1340 and 96.9 FM and Weekdays with Jessica Williams Weekday from 6 - 10 AM on Y-105 FM
This is completely off topic, but if you have a few...or 10 Million Dollars available, you can have a pub in your house.
Check out the Pub inside Iowa's Most Expensive House
Your mortgage payment is over $45,000 a month at this house but, you can forget about all of that cash as you sit at your own Irish Pub and drink a beer. Yes, the house that is supposedly the most expensive house in all of Iowa is just over 2 hours from Rochester, and inside it features over 24,000 square feet with a full-fledged Irish Pub, a movie theater, art studio, caterer's kitchen, 8 bedrooms, 12.5 bathrooms, amazing views of Spirit Lake, and sits on 1.26 acres. According to Realtor.com, the house is $9,900,000 and is listed with Eric Hoien with Hoien Realty.
More From Sasquatch 107.7 - The Rock of Rochester