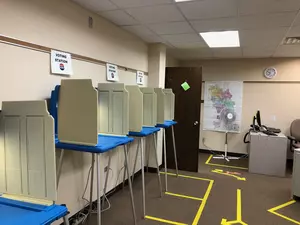 Two Rochester City Council Primary Recounts Set for Next Week
Kim David, Townsquare Media
Rochester, MN (KROC AM News) - Recounts have been scheduled next week involving two of the Rochester City Council races that were voted on in last week's primary election.
City Clerk Anissa Hollingshead says the recounts will decide the 2nd place finishers in the first and fifth wards.
Hollingshead says the difference in the votes cast for the second and third place candidates in both wards is less than one-half of one percent. That means both races are eligible for a publicly funded recount if requested by the affected candidates.
She says requests have been received and the recount of votes in the first ward race will be conducted Tuesday. The fifth ward votes will be recounted Wednesday. The certified second place finishers will move on to the November general election.
Patrick Keane was the winner in the first ward contest with 1,242 votes. Heather Holmes finished 2nd with 935 and Paul Myhrom was 3rd with 930 votes.
Shaun Palmer won the 5th ward primary with 856 votes. Finishing second was Judy Hickey with 771 votes. Byron Clark collected 753 votes. Mike Walters came in 4th with 734 votes.
Both recounts will be conducted in Riverview Room D of the Mayo Civic Center and they will be open to the public. They are scheduled to begin at 9:00 AM.
The City Council will review and finalize the results, including making determinations on any challenged ballots.
More From Sasquatch 107.7 - The Rock of Rochester