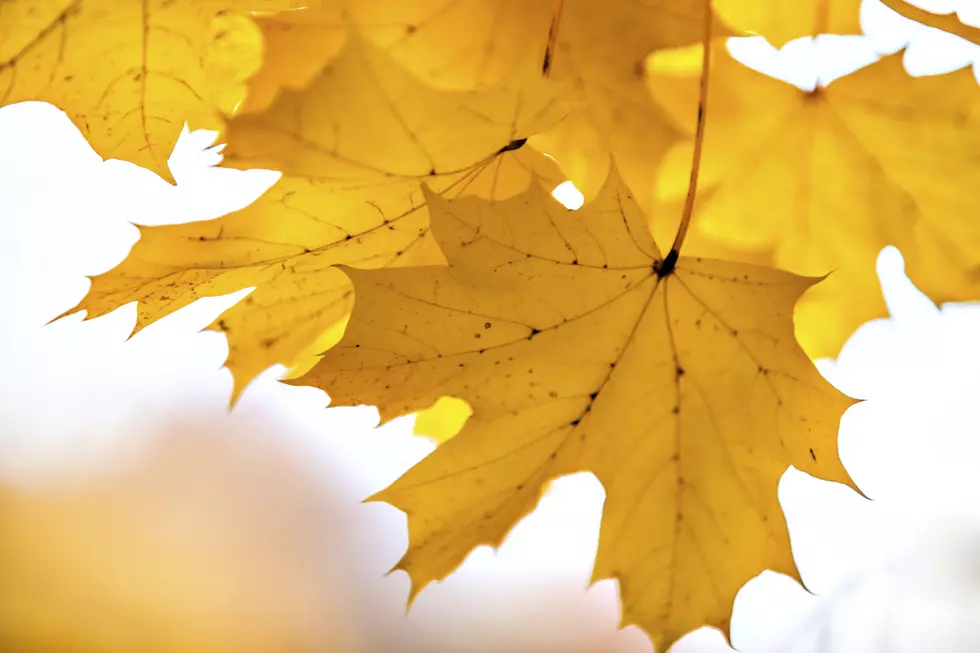 Too Soon? It Looks Like Trees Are Starting To Already Change in Minnesota
Dominkab ThinkStock
I know pumpkin spice is basically viral now and that is a sign that winter is just around the corner, but I had to do a double-take on my way home from work last week.  I live in an area with a ton of mature trees and noticed that a few of those trees were a slight shade of yellow already.  Is it too early for trees to start turning colors in Minnesota?
When is it normal for trees to start turning colors in Minnesota?
I'm not sure if I was quarantining so much the last few years that I just never noticed when the trees started to change colors or if the neighbors' trees turning yellow right now is normal so I did some research.
According to the almanac.com website, "Foliage starts to change in the northern-tier states out West and in the Midwest by late September. By October 4, the leaves in some areas will be past their prime.".  So according to that, it is early.
But, I also read on the Minnesota Department of Natural Resources site that there are several biochemicals that also help determine the color and brightness that we see on the leaves in the fall.  I'm not a scientist (I tried that route and failed big time!) but the four main groups include chlorophyll, carotenoids, anthocyanins, and tannis.  The Minnesota Department of Natural Resources website goes into more detail what those mean and how they impact the colors that we see in the fall.  I am not going to start doing any experiments to try to figure this one out so I dug a bit more.
CBSnews.com did a story about this exact question almost a month ago and according to the expert they interviewed, the reason for the early change in colors in the metro area was because we experienced a drought this year.  The trees are trying to conserve the water that they do have and as a result are not giving it to the leaves, which is causing them to turn colors early.
When will the fall colors peak in Minnesota?
I LOVE the trees that turn bright red in the fall.  I think they are just gorgeous and picking up those leaves reminds me of pressing them as a kid in the Sears catalog.  Yes, I am that old.
If you are wondering when the colors will be their best, according to the Minnesota Department of Natural Resources, the typical dates for peak fall colors happen in our area somewhere around late September to mid-October.  There is also a fun, interactive map that Carly Ross wrote about recently where you can see where the colors are best right now.
What are those yellow flowers that are popping up in the ditches in Minnesota?
They aren't sunflowers but they are as bright as a sunflower and they are everywhere right now!  The name of plant is goldenrod and if you get super close, you will notice that bees are loving this flower too.  If you'd like to see that from a distance, check out the video here.  I promise, there is no danger of getting stung!
LOOK: The most extreme temperatures in the history of every state
Stacker
consulted 2021 data from the
NOAA's State Climate Extremes Committee (SCEC)
to illustrate the hottest and coldest temperatures ever recorded in each state. Each slide also reveals the all-time highest 24-hour precipitation record and all-time highest 24-hour snowfall.
Keep reading to find out individual state records in alphabetical order.
More From Sasquatch 107.7 - The Rock of Rochester