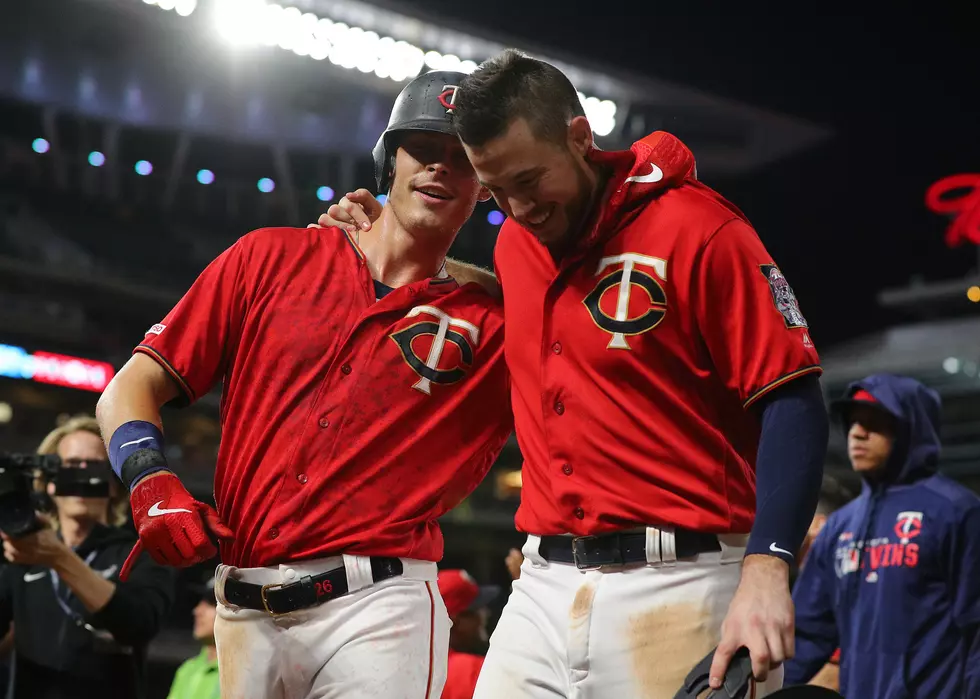 The Twins Made History Tuesday Night at Target Field
Adam Bettcher/Getty Images
In what's turning out to be quite the magical season, the Twins just did something they've never done before at Target Field.
Who knew the Twins were going to have this kind of a season?!? I know it's way too early to start talking about this Minnesota club being a 'team of destiny' but, boy, after last night's game you almost have to wonder, right? I mean, it seems like just about everything is going right for the Twins this year.
If you went to bed before the end of Tuesday night's Twins game, I don't blame you. Things were tied at 2-2 heading into the 9th inning. And they stayed that way for another 8 innings-- almost an entire extra game!-- before the Twins' Max Kepler smacked a single that knocked in the winning run and won things for Minnesota in a walk-off victory against the always-tough Red Sox in the bottom of the 17th inning.
Now, a 17-inning game doesn't happen all the time, mind you. And, in fact, it had never happened before at Target Field. That's right, last's night game made history as being the longest game by innings since the ballpark opened in 2010, the Twins website noted.
And even though the Twins had lost Sunday to the Royals and Monday night to those same Red Sox, the win last night meant they still haven't lost more than two games in a row this season!
So, yeah-- I don't want to jinx things by saying too much more about how awesome the Twins are doing this season but, wow, things just seem to be going their way, don't they?
More From Sasquatch 107.7 - The Rock of Rochester