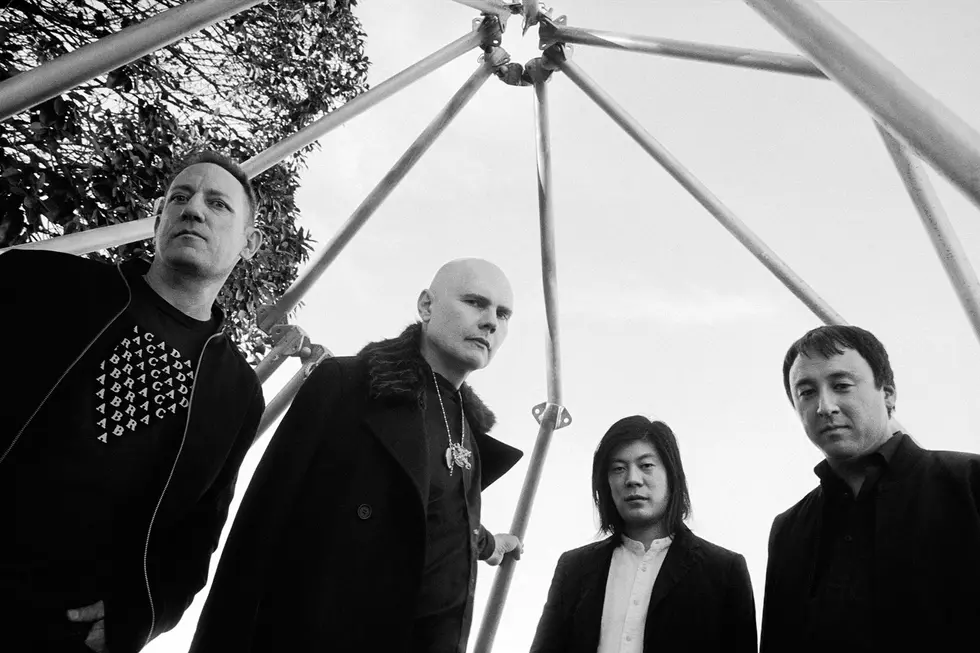 The Smashing Pumpkins' Billy Corgan Shares Proposed Song List for Reunion Tour
Photo by Olivia Bee
The Smashing Pumpkins will kick off their reunion tour, dubbed "Bright and Oh So Shiny," in July with all the classic members in tow save for bassist D'Arcy Wretzky. This year marks the 25th anniversary of the group's sophomore album, Siamese Dream, leading fans to believe there's the chance the band will celebrate it in full on the road. Now, Billy Corgan has shared the "proposed" list of songs that will make up their set.
Songs are culled from five of the band's nine studio efforts, ranging from their debut, Gish, through 2000's Machina/The Machines of God. Among the hits like "Rhinocerous," "Cherub Rock," "Today" and so many others are a handful of covers including Led Zeppelin's iconic "Stairway to Heaven," David Bowie's "Space Oddity" and Joy Division's "Love Will Tear Us Apart." See the full proposed set, which Corgan notes is not in its final sequence, below.
The Smashing Pumpkins mainman also noted that he is fielding suggestions from fans because he's sure they've "missed a favorite or two" with rehearsals still being a bit further out. He asks fans to "choose wisely" as "the goal is to build an epic set."
The lineup now consists of Corgan, guitarist James Iha, drummer Jimmy Chamberlin and bassist Jeff Schroeder. There's been plenty of back and forth between Corgan and Wretzky regarding her exclusion from the reunion tour (dates here) and she even went as far as to say that Corgan has "always been insufferable" in an explosive interview. Meanwhile, the Pumpkins are looking to the future as well with eight new songs already named.
See The Smashing Pumpkins in the Top 90 Hard Rock + Metal Albums of the 1990s
More From Sasquatch 107.7 - The Rock of Rochester