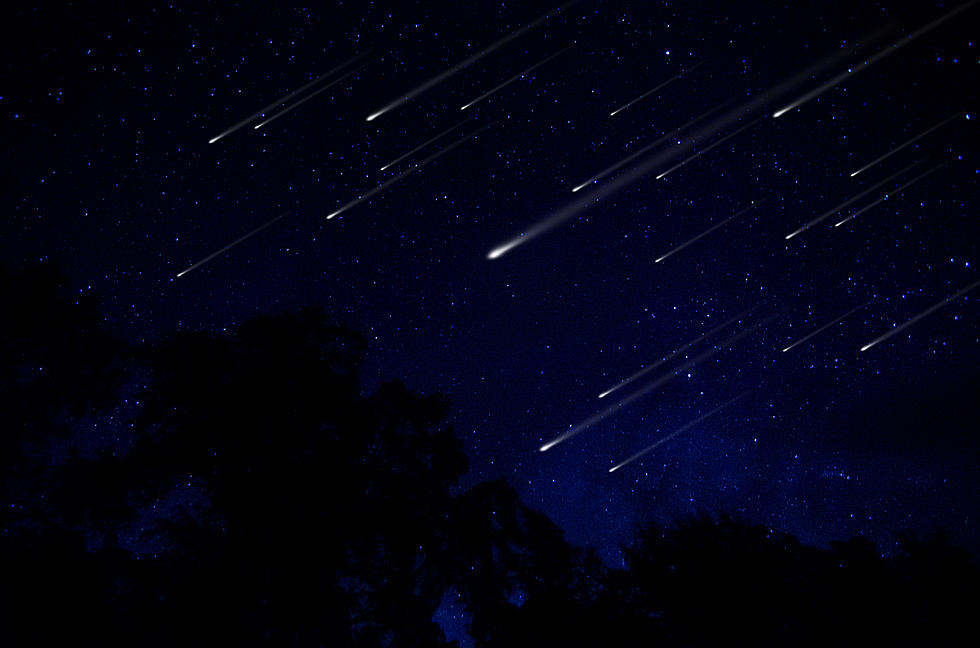 The Best Meteor Shower of the Year is Visible From Minnesota in April
Thinkstock
Do you like to go stargazing? Ever since I was a little girl, that was one of my favorite things to do. We use to fill the back of my dad's pick up with air mattresses and pillows. We would drive to our property and watch meteor showers for hours. To this day, that is one of my favorite activities. Well... Only in Minnesota claims April is going to have the best meteor shower of the year and Minnesota is one of the best places in the country to watch it. It's called the Lyrid meteor shower.
The article says there will be meteors flying across the sky from April 16th to April 30th. They say the peak is going to be from April 21 to April 22nd. If you are really into science the reason those days are the peak is that the moon will be one percent lit. That means that the sky will be nice and dar for you to see everything.  The only bad news about that is those dates are in the middle of the week, so you might be tired if you have to work or do school work the next day.
If you want to see these balls of fire flying across the sky... that's what the article called them... it's best that you drive to the middle of nowhere where there isn't any visible light. They say that if you go about two hours before dawn you will see the best show of your life. With this meteor shower, scientist are predicting there could be hundreds of meteors flying across the sky at any given moment.
Here's something positive to look forward to in the coming weeks. Now all you have to do is get a friend, find a place to go and you have a fun, free activity.
Hang Out With Paisley Dunn on Quick Country 96.5 Weekdays From 3 pm - 10 pm 
Wake Up With Paisley Dunn on Kat Kountry 105 Weekdays From 6 am - 10 am
Enter your number to get our free mobile app
More From Sasquatch 107.7 - The Rock of Rochester