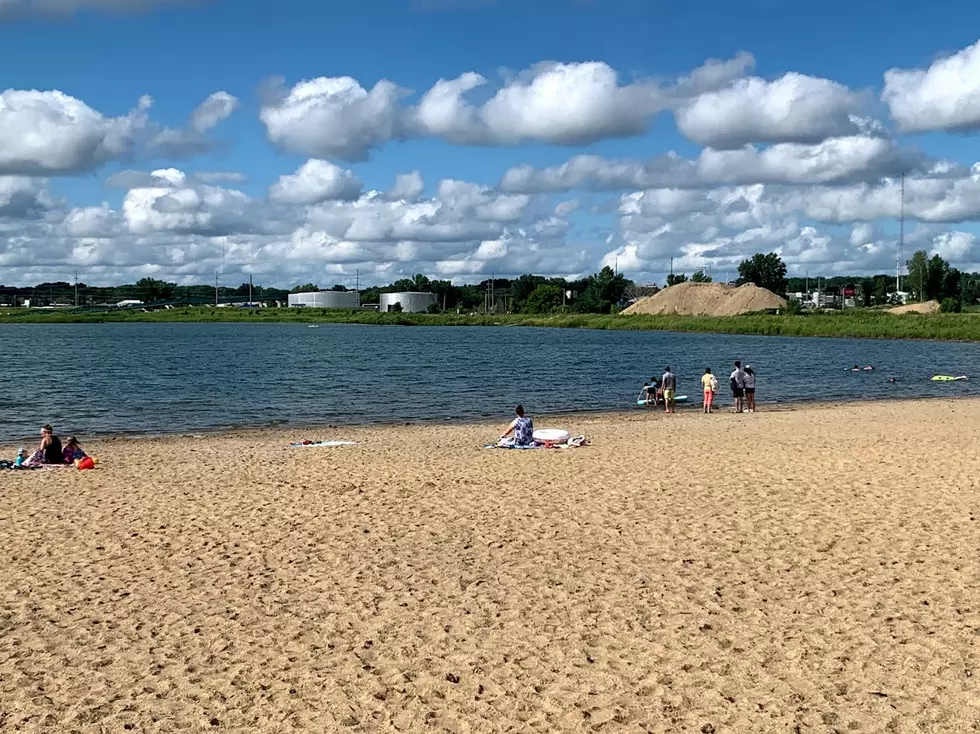 Swimming Not Advised at Rochester's Cascade Lake Right Now
CSJ/TSM-Rochester
Enter your number to get our mobile branded app
Improvements around this Rochester lake were just completed a little over a month ago, but now swimming is not advised at the Med City's newest park.
It was only back on the weekend of June 19th, 2020 when we were all excited about the 'opening' of  Cascade Lake Park in northwest Rochester. While the park has been around for a while already (the Cascade Lake Trail runs through it), the Rochester Parks and Rec Department was working hard making improvements to Cascade Lake Park earlier this year. While you can see Cascade Lake from Highway-14 (just west of Highway-52), to get to the park, you have to use 2nd Street Southwest, then turn onto 23rd Ave Southwest and follow it to the park.
And, along with those improvements was the opening of the beach and swimming area at Cascade Lake. Of course, tragedy also struck at that same swimming area earlier this summer, as well, when a 7-year old child drowned after having been in the lake.
And now, swimming in the lake isn't being advised. A sign below was posted on the fence around the lake over the weekend and says, "Bacteria levels in Cascade Lake are currently elevated. Injesting [sic] water may cause illness. Swimming is NOT recommended." (And, yes, the word 'ingesting,' is misspelled on the sign-- it's spelled with a 'j' and not a 'g', but I digress.)
However, the warning on the sign didn't seem to stop the handful of Rochesterites who were out enjoying the water trying to stay cool Sunday afternoon. Seeing as both of Rochester's outdoor pools are closed for the summer, Cascade Lake is pretty much the only place to get wet this summer in Rochester. But keep that bacteria warning in mind before you jump in!
Hopefully, those bacteria levels will return to normal before fall sets in so you can enjoy the water without fear of getting sick. And, you can see more about what else is planned for Cascade Lake Park here.
COOL OFF: Southeast Minnesota Area Pools That Are Open
More From Sasquatch 107.7 - The Rock of Rochester