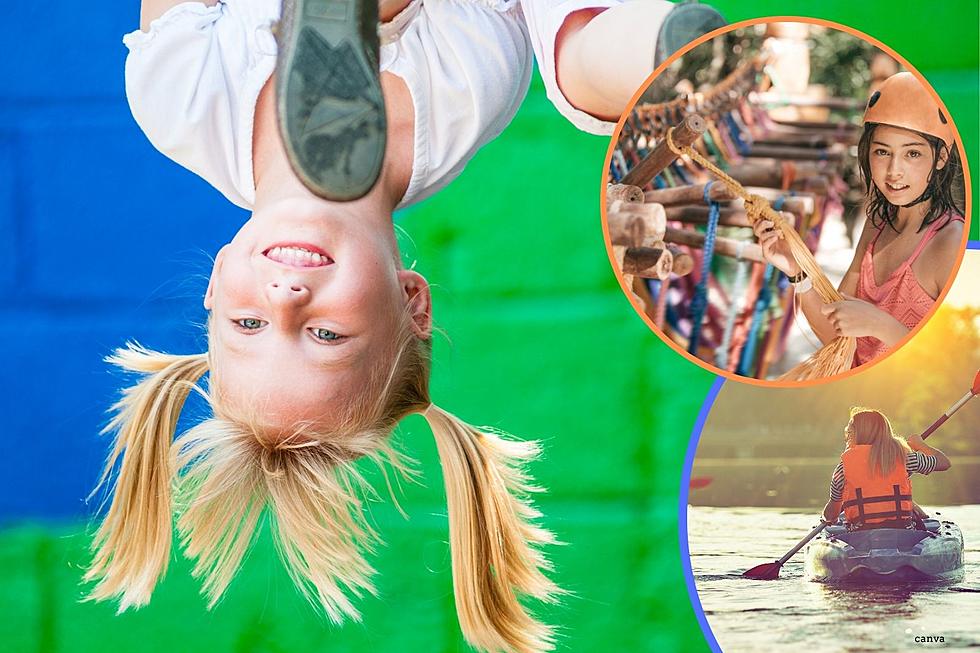 Amazing Summer Camps Near Rochester That Kids Will Love
canva
Summer vacation will be here before you know it and if you don't have a camp picked out for your child yet, this list of summer camps in Rochester, Minnesota, and throughout Southeast Minnesota should be bookmarked. There's a little something that every child will enjoy - from horse camps, day camps, overnight camps, all with themes that are sure to keep your child entertained all summer long!
Huge List of Amazing Summer Camps in Rochester, Minnesota and throughout Southeast Minnesota
CAMP VICTORY
CAMP KINGDOM KIDS
SUMMER OF SERVICE (S.O.S.)
ROCHESTER YOUTH SPORTS CAMP
QUARRY HILL SUMMER NATURE CAMP
RED BARN LEARNING FARM
GOOD EARTH VILLAGE
EAGLE BLUFF
J.E.T.S. MINI SUMMER CAMPS
SPARKAMP
ROCHESTER GYMNASTICS ACADEMY
IRONWOOD SPRINGS YOUTH HORSEMANSHIP CAMPS
Ironwood Springs Christian Ranch, 7291 County Road 6 SW, Stewartville, MN 55976
One of the favorites in Southeast Minnesota is Ironwood Springs Christian Ranch. At Youth Horsemanship Camp, kids learn how to groom, saddle, and learn a variety of skills related to riding a horse.
Celebrate this summer and save some cash at these places with free food for kids!
I've got kids that are attending summer camp and trust me when I say that I get how expensive these extra things are for our little ones.  It's A LOT and can take a huge chunk of cash out of your bank account during the summer.  To help save some cash during these summer months, check out the spots below that have free food for kids and go eat there!
8 Places in Rochester Where Kids Can Eat Free
Going out to eat as a family is fun but can be an extremely expensive outing. If you are looking for a deal, check out these 8 spots where kids can eat free in Rochester.
More From Sasquatch 107.7 - The Rock of Rochester