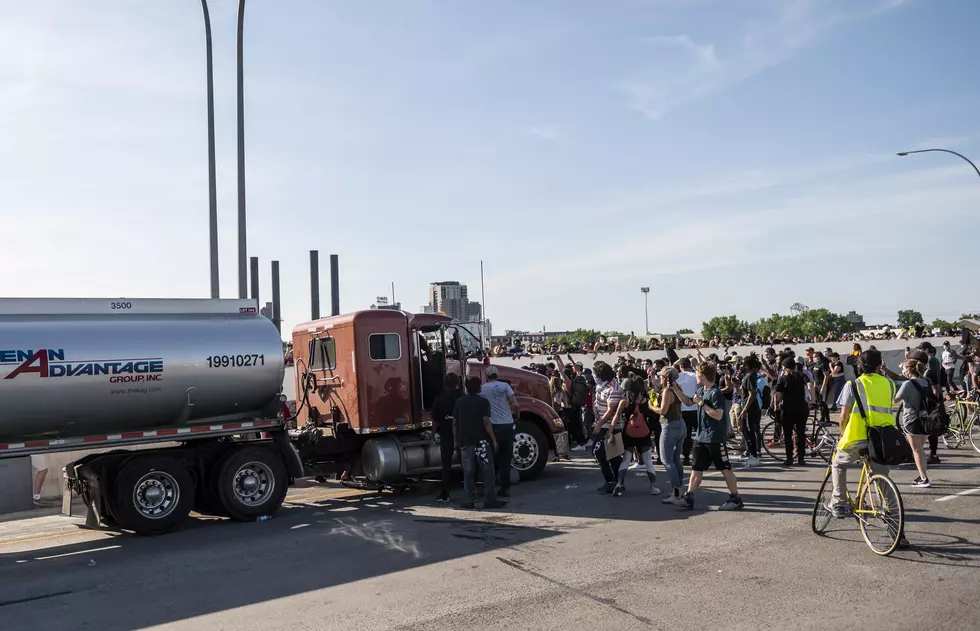 State Official – Trucker's Actions Do Not Appear Intentional
Getty Images
St. Paul, MN (KROC-AM News) - The head of the Minnesota Department of Public Safety says it does not appear the incident yesterday involving a tanker truck driving into a crowd of protesters on I-35 was an intentional act.
DPS Commissioner John Harrington, during a news briefing with Governor Tim Walz today, stated the investigation is ongoing but nothing has been found to indicate the driver of the truck was trying to "intercept" the protesters that had gathered on the freeway. There were several thousand people marching on I-35 in Minneapolis when the truck sent them scrambling out of its path as the truck slowed and stopped in the middle of the crowd. Harrington described it as "possibly a miracle" no one was hit.
Harrington told reporters investigators have determined the truck driver was speeding and may have panicked when he came upon the demonstrators.
Harrington says investigators have also determined the truck driver had entered I-35 before barricades were erected to shut down traffic. It was also noted the timetable for closing the freeway was accelerated because of the presence of the protesters.
At last report, the truck driver was still being held in the Hennepin County jail pending the outcome of the investigation and the possibility of the filing of charges against him.
Enter your number to get our free mobile app
More From Sasquatch 107.7 - The Rock of Rochester