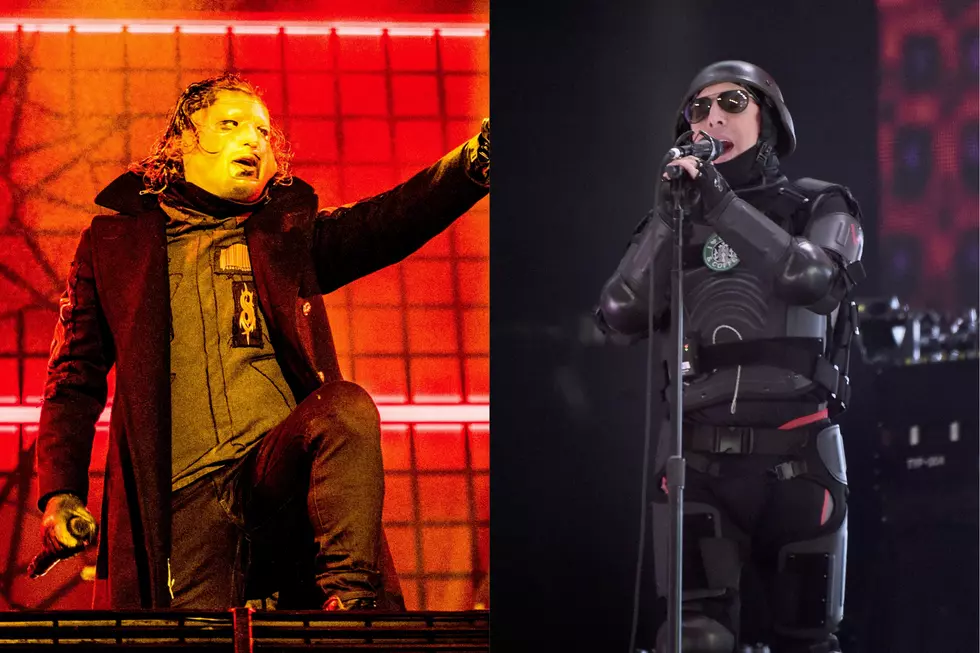 Slipknot, Tool Among Most Searched Albums of 2019
Ollie Millington / Steven Ferdman, Getty Images
The end of the year is closing in, with many reflecting on the biggest records of 2019. There's been talk of a rock and metal surge in 2019, and according to trends data provider SEMrush, both Tool and Slipknot are leading the way.
Taking a closer look at what people Googled this year and analyzing search volume, SEMrush determined that both Tool's Fear Incoculum and Slipknot's We Are Not Your Kind were among the Most Searched Albums of 2019.
That puts them in lofty company with Taylor Swift's Love, Kanye West's Jesus Is King, Madonna's Madame X, while Post Malone's Hollywood's Bleeding was the 11th album on the list.
The Top 10 Most Searched Albums can be viewed below:
Taylor Swift – Lover
Kanye West – Jesus Is King
Tool – Fear Inoculum
Melanie Martinez – K 12
Madonna – Madame X
Ed Sheeran – No. 6 Collaborations Project
Chris Brown – Indigo
Slipknot – We Are Not Your Kind
Drake – Care Package
Chance the Rapper – The Big Day
Meanwhile, as reunion tours become all the rage for 2020, SEMrush also served up the Most Searched Reunion Tours of 2019. Heart's "Love Alive" tour and the Pixies' latest run (even though they've been reunited for years) ranked among the Top 5, alongside tours from The Jonas Brothers, Wu-Tang Clan and Spice Girls' Spice World.
Most Searched Reunion Tours
The Jonas Brothers Happiness Begins Tour
Spice World
Heart Tour (Love Alive)
Wu-Tang Clan Tour
The Pixies Tour
Best Metal Albums of 2019
More From Sasquatch 107.7 - The Rock of Rochester